Meet Krystle, R&D Raw Material Manager
Securing critical materials requires passion and collaboration.
With 15 years of experience in the packaging industry, Krystle B. says she still learns something new every day in her role as R&D Raw Material Manager for Sherwin-Williams Packaging Coatings.
Krystle began her impressive career as an intern with Valspar while she attended Saint Vincent College in Latrobe, PA, studying chemistry and education. She always had a passion for teaching but discovered the expansive possibilities of the coating industry during her internship.
Upon receiving her Bachelor of Science degree, she joined Valspar as a chemist and spent more than 11 years immersed in food development technologies and their various end-uses. By 2017, after Sherwin-Williams had acquired Valspar, she transitioned to raw material management, starting with North American responsibilities and growing into a global role.
RAW MATERIAL MANAGEMENT
In her current role, Krystle is responsible for securing and maintaining the supply of raw materials by coordinating sourcing, manufacturing and technical teams. This involves communicating with suppliers to obtain materials, and rigorous testing to ensure every formulation meets stringent regulations and quality control benchmarks.
"My main goal is to provide quality raw materials that meet our specifications and regulations to keep producing successful coatings," says Krystle. "That's always been our business: providing high-quality coatings from a performance and business standpoint."
Krystle handles between 40 and 60 projects at any given time – a couple dozen of which are high priority. Whether mentoring her chemists or collaborating with internal teams, she's constantly using her communication and project management skills to keep production moving.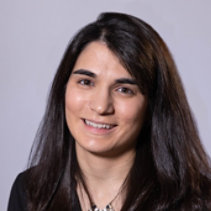 "We're successful when we bring the entire team together."
Kathy W. and  Evan M. test alternate raw materials.
DELIVERING SEAMLESS SOLUTIONS
Krystle's knack for problem-solving is critical in raw material management. And amid pandemic constraints, logistical challenges and natural disasters, adaptability is more important than ever.
For example, the devasting Texas ice storm of 2021 paired with existing shipping backlogs created a "perfect storm" for raw materials, Krystle said. As precious raw materials dwindled or became unavailable entirely, Krystle reached out to global sourcing and divisions within Sherwin-Williams to secure supplies. The teams understood the vital role of packaging in the supply chain and pooled resources to keep customers running.
Thanks to these creative group efforts, the team never missed a single shipment. Though the logistics were unorthodox to a seasoned team, Krystle was committed to seamless customer service during a challenging time.
ACHIEVING GLOBAL TEAMWORK
The pandemic had other major effects on Krystle's daily responsibilities, which include managing laboratory work at the Pittsburgh Global Technical Center (GTC) and building a relationship with a team an ocean away in Nantes, France.
"I have a direct report in France I have never met in person, but I've found ways to get creative and involved with our team in Europe so that we're all connected," says Krystle.
Despite the challenges, she's pivoted her management style to keep her team supported and focused – whether at home, on-site at the GTC or across the world – and has built strong, personal relationships among a global team.
COLLABORATIVE WINS
Whether on the quest for alternative materials, partnering with her team or poring over data and batch tests, Krystle is always willing to help, and embraces every challenge in pursuit of discovering better solutions. She enjoys seeing the physical products of her hard work lining shelves at the grocery store and celebrates the group efforts that make it possible.
"I personally get more happiness out of my collaborative wins, versus my individual success," says Krystle. "We're successful when we bring the entire team together."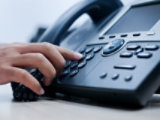 Ask Sherwin-Williams
Have a question? Need a product proposal or technical support for your packaging application? Contact us and let us be your solution provider.