Media Center
valPure® by Sherwin-Williams
Non-BPA Coating Technologies
Learn about valPure, our umbrella brand for our broad portfolio of non-BPA coatings solutions for your metal packaging needs.
Join us at the virtual Asia CanTech meeting - visit us at our booth to learn more.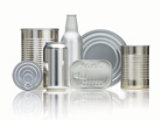 valPure non-BPA Coating Solutions
Learn more about our valPure® line of products supported by our rigorous Safety by Design development protocol.