Sherwin-Williams Packaging Wins the Bronze METPACK 2017 Innovation Award
SEWICKLEY, Pa., June 21, 2017 /PRNewswire/ -- Sherwin-Williams announced today that METPACK presented its 2017 Innovation award to the next generation valPure® V70 non-BPA series of coatings for light metal packaging. METPACK 2017 Innovation is the metal packaging industry's highest honor for innovation.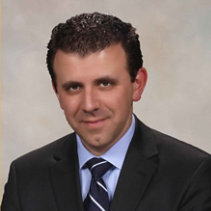 We're thrilled to be recognized with this prestigious award," said Flavio Marchi, Vice President Global Marketing for Sherwin-Williams Packaging Coatings. "It's especially gratifying that this is the first time in the history of the METPACK Innovation Awards that a coating has been given the honor. The recognition is further testament to the leading-edge science, performance, protection and world-class regulatory and toxicology behind our valPure products.
An international panel of industry experts judged award entries on three main criteria – innovative content, cost savings and improved quality. Competition was stiff as companies submitted a record number of award entries. The awards program is described as "an important barometer of innovative strength in the industry worldwide … and a valuable tool and proof of quality in customer communications and marketing." Please see the following link for a full list of the winners (https://www.metpack.de/market-leader/metpack-innovation-award/review/).

valPure V70 is the only next-generation non-BPA coating that gives can makers and brands the performance and protection they have come to expect from traditional epoxy-based coatings. V70 was designed to achieve outstanding performance while meeting or exceeding safety standards required by regulatory agencies, as supported by leading academic toxicologists and validated by NGOs.
Pictured: Flavio Marchi, Vice President Global Marketing, Packaging (second from right) and Jeff Niederst, Global Marketing Director, Beverage Packaging (far right) posing with the other award winners.
Sherwin-Williams has developed a broad portfolio of V70 products to line D&I food and beverage cans, 3-piece cans, draw re-draw cans, sanitary ends, easy-open ends, and closures for steel and aluminum substrates, sheet and coil application, and water and solvent carriers. Major global food and beverage brands have approved V70, and Valspar is working with can makers to authorize plan

"With the strides we're making in non-BPA innovation, it's an exciting time to be in the metal packaging coatings industry," Marchi said. "We're pushing the boundaries of technology, expanding our product line and gaining the trust of key stakeholders to further strengthen our position as the leader in next-generation non-BPA coatings."
Editor's Note: Valspar was acquired by The Sherwin-Williams Company on June 1, 2017.