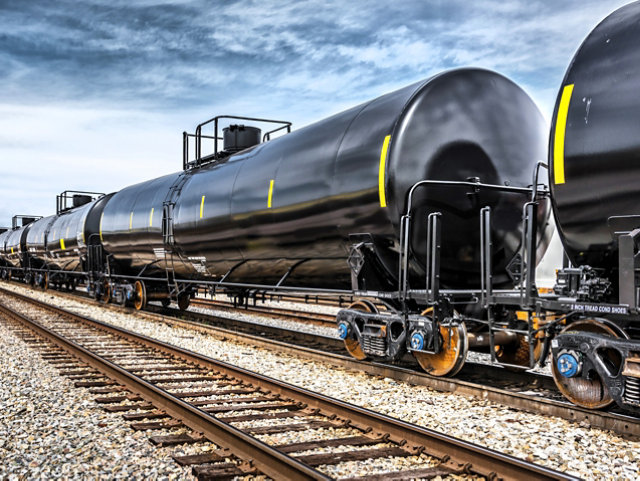 Freight Rail Webinar Series
Explore upcoming and archived freight rail webinars.
Our dedicated freight rail team is committed to helping our customers find solutions to industry challenges. Take advantage of our team's collective knowledge by registering now for our webinars and view recordings of past webinars below. Freight rail topics include ways to decrease time cars spend off the track, maximizing rail car investment and key application tips to increase repair yard throughput.

FREIGHT RAIL WEBINAR SERIES ARCHIVE

THE BASICS OF COATINGS IN THE FREIGHT RAIL INDUSTRY TO MAKE COST-EFFECTIVE DECISIONS
Join the Sherwin-Williams freight rail coatings experts for a discussion on key corrosion-related issues for the freight rail industry, including:
• Corrosion basics
• Exterior coating trends
• Tank car lining technologies
• Key application tips
This webinar will help you learn the basics to make the most cost-effective coatings decisions.
Presented by: Michael Manetta, Taylor Lewis, Mark Schultz, Michael Harrison and Darryl Corbin
View now >>
IMPROVING TOTAL APPLIED COSTS OF COATINGS IN RAIL REPAIR YARDS
Join freight rail coatings experts for a discussion about key application considerations for freight rail repair yards, including:
• Touchups for 100% solids
• Optimizing cash flow through lower inventory costs
• Driving lower cost of rework
• Improving consumable spend
• Trends impacting coating selection
Join us to get learn how these considerations can help improve your operational efficiency.
Presented by: Michael Manetta and Taylor Lewis
View now >>
FILLING THE PITS: A STRAIGHTFORWARD GUIDE TO LINING PITTED RAIL CARS
Pits come in different sizes and shapes, and have different causes and remedies. Join our rail and oil & gas experts to learn about a straightforward approach to coating heavily pitted crude oil rail cars. 
Presented by: Michael Manetta and Ted Moore
View now >>
Explore technology and innovation to protect your most valuable assets.
LEARN MORE
Find out more about our innovative coatings for a variety of industries.
FIND A PRODUCT