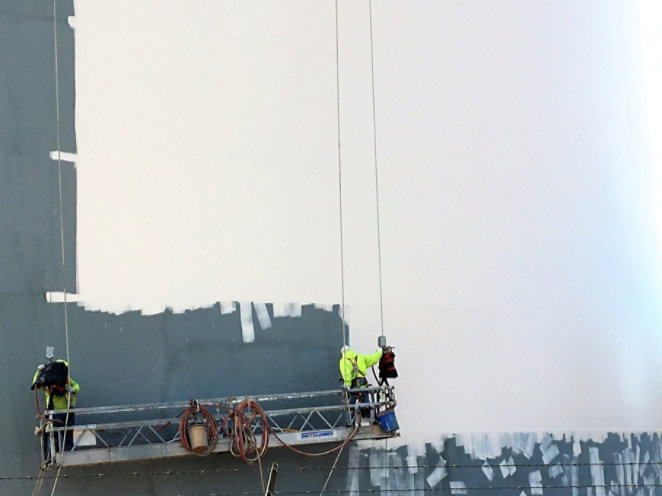 Water and Wastewater Webinar Series
Explore water and wastewater webinar archive and contact us to receive webinar notificatons.
Our dedicated water and wastewater team is committed to helping our customers find solutions to industry challenges. Take advantage of our team's collective knowledge by subscribing now to receive notifications for our webinar series and view recordings of past webinars below. Webinar topics range from life cycle performance to risk management and every session ends with an opportunity for participants to engage with our experts.

Please note that by attending these webinars, you have the opportunity to earn a 1.0 Professional Development Hour Credit.  
UPCOMING 2020 WATER AND WASTEWATER WEBINAR SERIES

TUESDAY, APRIL 7, 2020 - 12 p.m. EDT
A DEEPER DIVE INTO WATER TRANSMISSION PIPELINE COATINGS AND LININGS
This webinar focuses on which coating or lining chemistry is best suited to be used for a given water transmission pipeline project and why. Covering OEM, shop-applied, field-applied and rehabilitation applications. We will discuss recent technological development of in-situ pipeline rehabilitation and how existing pipelines both small and large can now often be fully relined and rejuvenated in ways that were simply not feasible just a few short years ago, making the seemingly impossible, now possible!
Presented by: Gino Sincovich and Michael Kronz, Remote Orbital Installations
Register now >>
TUESDAY, APRIL 21, 2020 - 12 p.m. EDT
COMPARING PRODUCT EQUALS - MORE IS BETTER, RIGHT?  (Replay from previous webinar series)
Comparison of equals of products is a major concern of specifiers in the coatings market today. This webinar will help to explain how ASTM testing results are commonly misused for comparison, how marketing impacts perceptions and best practices to use relevant, practical, real world testing and case histories for comparison. Our team will be live to answer questions following the recorded webinar. 
Presented by: Kevin Morris and Travis Crotwell 
Live Q&A with: Jeff Harshbarger and Josh Skinner
Register now >>
TUESDAY, APRIL 28, 2020 - 12 p.m. EDT
SOLE SOURCE SPECIFICATIONS AND THEIR IMPACT ON PROJECT BUDGETS AND ESTIMATES  (Replay from previous webinar series)
Have you ever wondered why your projects never seem to bid for the estimated budget provided in the scope of work? Our team examines this phenomenon in a research paper that shows the value of a competitive landscape and its positive effect on the bottom line to municipal owners. Our team will be live to answer questions following the recorded webinar. 
Presented by: John Hilton 
Live Q&A with: Don Berry and Bob Horton
Register now >>
TUESDAY, MAY 12, 2020 - 12 p.m. EDT
FAILURE ANALYSIS - WHAT WENT WRONG? WHEN A COATING OR LINING FAILS TO MEET LIFE CYCLE EXPECTATIONS, IT COSTS EVERYONE INVOLVED. THIS IS CSI COATINGS AND LININGS!
This webinar features veterans coating failure analysis experts Randy Nixon and Skip Vernon as they discuss the process and procedures necessary to analyze coating and lining failures on concrete and steel structures. Join us as these industry veterans share their knowledge and expertise. 
Presented by: Randy Nixon, President, Corrosion Probe, Inc. and Corrosion Testing Laboratories, Inc., and Skip Vernon, President, CLT Coatings
Register now >>
TUESDAY, JUNE 16, 2020 - 12 p.m. EDT
THE PROJECT START TO FINISH: THE COATING SPECIFICATION. WEBINAR VIDEO PANEL DISCUSSION 1 OF 4.
The coating specification is the blueprint for a successful project. Mistakes, omissions, poor or inadequate details in the specification can reverberate through the project compounding issues. A sound and vetted specification is the critical first step to a successful project. Join us as we discuss building a proper coating specification. 
Presented by: Murray Heywood  and Randy Nixon, President, Corrosion Probe, Inc. and Corrosion Testing Laboratories, Inc. 
Register now >>
TUESDAY, JULY 14, 2020 - 12 p.m. EDT
THE PROJECT FROM START TO FINISH: PRODUCT SELECTION. WEBINAR VIDEO PANEL DISCUSSION 2 OF 4.
A critical step in the building of a project is selecting the right product for the application. Join us for this video webinar where we talk about ASTM and laboratory testing vs. real world testing. We'll also discuss critical components of water & wastewater products and how they are designed to meet the needs of the industry.
Presented by: Sherwin-Williams Protective & Marine Water & Wastewater and Research & Development Teams
Register now >>
TUESDAY, AUGUST 11, 2020 - 12 p.m. EDT
THE PROJECT FROM START TO FINISH: CONTRACTOR SELECTION. WEBINAR VIDEO PANEL DISCUSSION 3 OF 4.
You have a great coating specification and all the correct products selected for the project. So what could go wrong now? This video webinar discusses the critical step of selecting the right contractor for the project. We also discuss the various contractor certification and training programs offered through SSPC and NACE. Learn how selecting the right contractor to bid the project can be a "make it" or "break it" decision.
Presented by: Sherwin-Williams Protective & Marine Water & Wastewater Team
Register now >>
TUESDAY, SEPTEMBER 15, 2020 - 12 p.m. EDT
THE PROJECT FROM START TO FINISH: COATING INSPECTION QA AND QC. WEBINAR VIDEO PANEL DISCUSSION 4 OF 4.
Join us for the fourth and final webinar video where we'll discuss the critical step of coating inspection. Can you afford to not make the correct decision at this crucial phase? We will have a panel of experienced coating inspectors discussing best practices for QC inspection, who should be performing QA inspection for your project, as well as what the manufacturers representative's role should be on the project.
Presented by: Murray Heywood and a panel of NACE and SSPC Certified Coating Inspectors (TBD)
Register now >>
WATER AND WASTEWATER WEBINAR SERIES ARCHIVE

MARCH 2020
ENVIRONMENTAL CONTROLS (HEAT/DH/MOISTURE) - GO OR NO GO? WHAT IS THE IMPACT AND COST OF LOSING A BLAST DUE TO POOR ENVIRONMENTAL CONDITIONS?
In this webinar we will discuss the impact that controlling the environment can have on a project. Lost time, down time, re-blast! These are all scenarios that can be avoided by controlling the project environment. Industry experts David Lashchuk of Kalal Group and Steve Green of DH Tech discuss using various methods of heat and dehumidification to provide the optimum site conditions.
Moderated by: Eric Zimmerman and Brian Huffman
View now >>
FEBRUARY 2020
DO YOU WANT TO HAVE A SUCCESSFUL COATING OR LINING PROJECT? IT ALL STARTS WITH EXCELLENT SURFACE PREPARATION. 
Join us for the first webinar of 2020 where we will discuss all the nuances of surface preparation of steel and concrete, including; surface cleanliness, surface profile, surface defects, non-visible contaminants, pH and more.
Presented by: Eric Zimmerman and Brian Huffman
View now >>
OCTOBER 2019:
RISK MANAGEMENT - WHEN A LOW BID WINS, DOES CUTTING CORNERS BEGIN? HOW ARE YOU AFFECTED?
Everyone is risk adverse these days. This webinar is designed as a conversation with water and wastewater industry experts and experienced legal sources on the value of a sound specification, quality third party coating inspection, part time vs. full time Inspection, and the coating manufacturers role and how it all affects the quality of the project and risk exposure.
AUGUST 2019:
REHABILITATING CONCRETE STRUCTURES - A LOOK TO TECHNOLOGY TO SPEED UP THE PROCESS
This webinar will focus on the most common issues of coating concrete structures found in water and wastewater treatment plants including tanks, containments, launders, sumps, floors and collection structures. The presenters will discuss inspection, surface preparation, resurfacing as well as coatings and linings technology that can not only extend service life of structures, but dramatically speed up the construction process while reducing defects in coatings. View now >>
JULY 2019:
PIPE COATINGS - KEEPING WATER IN AND CORROSION OUT
This webinar will focus on high-solids coatings and lining for steel pipe, for both new and insitu-rehabilitation environments. The presenter will discuss how/why high-solids polyurethane and epoxies are selected and specified for use on various external and internal steel pipe applications. Recent advancements in application technologies that allow for efficient OEM applications and unprecedented insitu-relining applications (SIPP - Sprayed-In-Place-Pipe) capabilities will also be discussed.  View Now >>
JUNE 2019:
COATINGS AND LININGS FOR CONCRETE WATER TANKS - WHAT SHOULD YOU CONSIDER?
We will discuss why and when it makes sense to line the inside of Concrete water storage tanks. We will touch on taste and odor concerns and lining options. We will also review the appropriate options for coating the exterior of concrete water storage tanks and the different system options available, including crack repair, breathable coating systems and UV protection. View Now >>
MAY 2019:
LESSONS LEARNED - ISSUED ENCOUNTERED AND HOW THEY WERE OVERCOME
This webinar will walk you through some challenging projects experienced by our field specialists and the lessons learned during these projects. These lessons may include hurdles and challenges that had to be overcome prior to or during application, changes to the substrate condition, environment conditions and numerous other issues commonly encountered on projects sites that are not always planned for during design. View Now >>
APRIL 2019: 
ASSET MANAGEMENT - CORROSION SURVEY'S PROVIDE A ROADMAP TO A MORE EFFECTIVE PLANNING PROCESS
This webinar will discuss the importance of determining the current condition of a facilities assets and developing a plan to maximize the life cycle performance of each asset. This will be achieved through the use of a coatings maintenance program to control and minimize asset loss through corrosion control, all while allowing you to plan more effectively. View Now >>
MARCH 2019:
FIBER REINFORCED PRODUCTS INCREASE LIFE CYCLE PERFORMANCE - FAKE NEWS!
This webinar will discuss the advantages and disadvantages of glass flake reinforced Vs. fiber reinforced coatings that are commonly specified in the water & wastewater market today. There are several misnomers surrounding the effectiveness and purpose of these technologies. View Now >>
FEBRUARY 2019:
EVER WONDER WHY YOUR PROJECT BUDGET WAS BLOWN OUT BY THE BIDS? - A RESEARCH PROJECT THAT COULD EXPLAIN WHY!
In this webinar we take a micro view of historical data to examine of the variances between actual bids versus engineer's estimates on projects, using specification styles to understand the variation in bid results.  View Now >>
Our Capabilities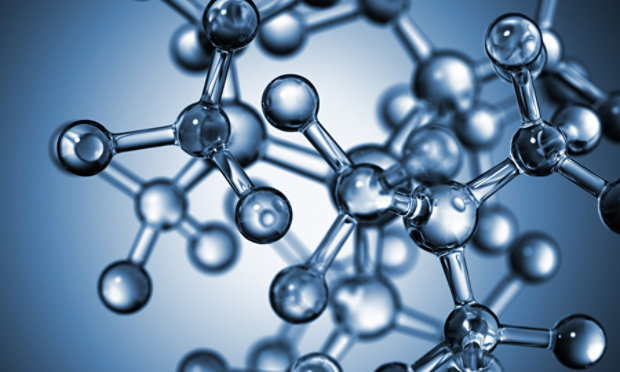 Innovation
Single-minded focus on anticipating and exceeding our customers' expectations backed by the strength of a leading global player.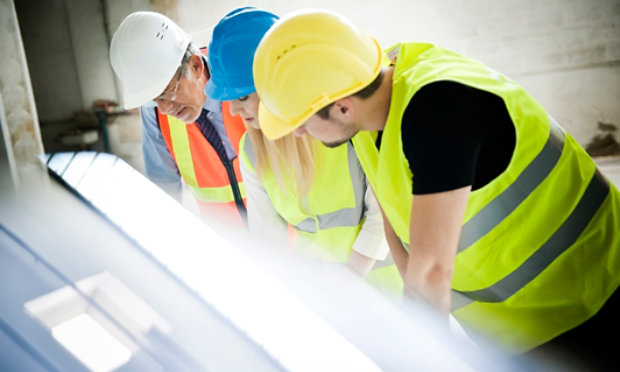 Technical Service
Unparalleled technical expertise and support when and where our customers need us.
Explore technology and innovation to protect your most valuable assets.
LEARN MORE
Find out more about our innovative coatings for a variety of industries.
FIND A PRODUCT