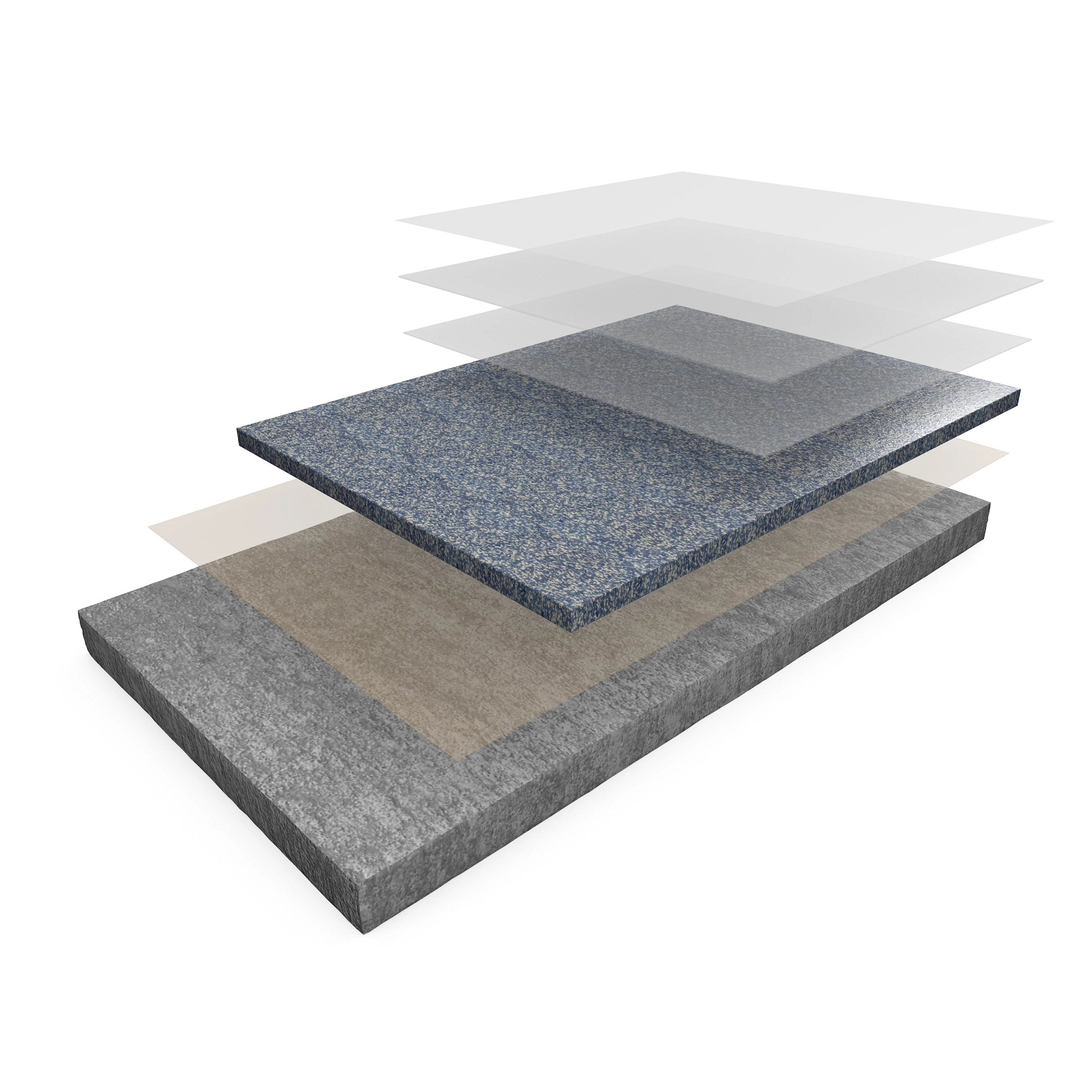 Click to view larger image
Resuflor™ Quartz TQ
Formerly Quartz TQ - An aesthetically pleasing, durable finish with the strength of industrial epoxy mortars.
High solids epoxies and colored quartz aggregate are combined to resurface interior concrete floors. Primary system is smoothed out for a satin, high wear urethane topcoat. Gloss urethane options are available.
Resutile™ HTS 100

Formerly Eco-HTS 100 - A low odor/low VOC, durable, chemical resistant, aliphatic, satin urethane for high traffic areas.

Resuflor™ MPE

Formerly Eco-MPE - A low-odor, high solids epoxy that self-levels for easy application.

Resuflor™ UVE

Formerly Eco-UVE - Resuflor UVE (Ultraviolet Epoxy) is a high solids epoxy with excellent UV resistance. It can be used as a prime coat, build coat or grout coat and is frequently used in both pigmented and decorative flooring systems. Orange peel option available when mixed with fumed silica.