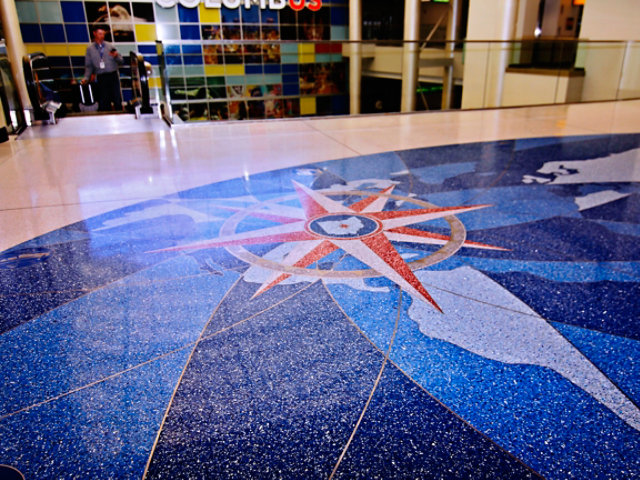 Form and Function
Aesthetics are important. Even the most mundane things are designed to look good today
Importance of aesthetics in commercial flooring
Aesthetics are important. Even the most mundane things are designed to look good today - everything from kettles to cupboards and toilets to tyres must be visually appealing to stand a chance in the marketplace.
It shouldn't come as a shock that industrial and commercial flooring needs to have its aesthetics in order to appeal to today's discerning buyers. But looks aren't everything when it comes to flooring, they need to be durable, easy to clean, resistant to impact and easy to install. A tall order, but not impossible.
Today, even the most industrial of environments need to look good for visitors, and let's not forget the people who work in them. In a commercial setting, such as a public space, retail environment or municipal building, the importance of appearance becomes paramount.
Tiling, laminates, natural products such as wood and stone, all boast visual appeal, and can be durable, but few flooring solutions can compete with resin for its winning combination of long life, seamless nature, durability, hygiene, and not forgetting cost.
Use of decorative products 
Decorative products such as Sherwin-Williams Resuflor Terrazzo, which is produced from inert granite or marble aggregates bound with epoxy resin to form a highly decorative , durable and seamless floor, or Resuflake, which uses decorative coloured flakes to create unique designs and patterns, can work brilliantly in environments from historic buildings to production areas.
Other Sherwin-Williams products such as flecked epoxy resin screed system Resuflor Deco Flake and self smoothing system Resuflor SL X, produce a smooth, seamless designer look, ideal for retail outlets, restaurants, reception areas, showrooms, or in fact any location where stunning looks and durability are 'must haves' properties.
The choice of products available to architects and specifiers has never been more wide-ranging or diverse, and no two projects are ever exactly the same, but resin's properties and possibilities make it a choice which cannot be ignored.
Find out more about our innovative floor systems for a variety of industries.
FIND A SYSTEM