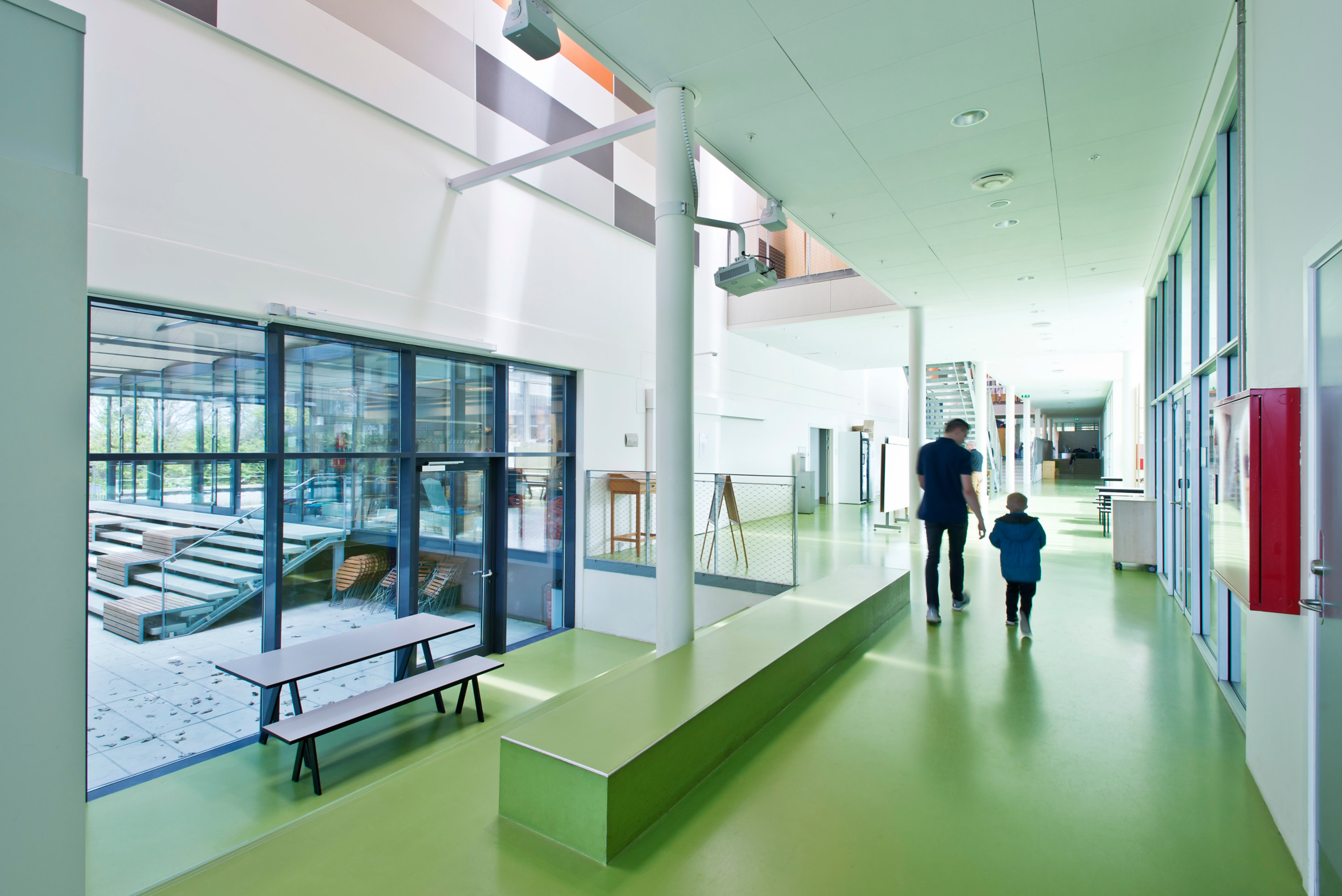 SofTop™ Comfort Systems
Acoustic, ergonomic and hygienic flooring for healthcare, education, and other commercial and institutional facilities
SofTop Comfort Systems combine versatile decor options with ergonomic comfort underfoot and noise reduction benefits that help meet the health and safety needs of institutional and commercial facilities. Resistant to chemicals and staining, the slip-inhibiting surface is seamless, sanitary and easy to clean, making SofTop ideal for sensitive, high occupancy, high footfall environments such as hospitals and nursing homes, schools and universities, hospitality and entertainment venues, offices and retail stores – wherever ergonomics, evidence-based design, and exciting aesthetics are priorities. What more, it's formulated with up to 25% renewable plant oils to reduce environmental impacts relative to non-biobased alternatives. 
SofTop Comfort: Easier on the feet, easier on the eyes, easier on the earth.
Whether you're interested in learning about our floor offerings, have specific questions, or are in need of an installation quote, we're ready to help. From design and construction to installation and after-care, our unparalleled team of industry experts are available nationwide to help you determine the best flooring options for your specific needs and budget.

Let's get your project started.
Connect with Us to Learn More About SofTop Flooring Systems
FACILITY SOLUTIONS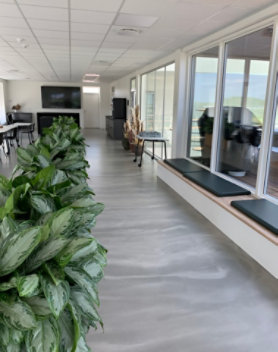 Why SofTop Comfort Systems?
Designed to Perform
Ergonomic benefits for employees and visitors
Acoustic flooring with sound dampening for a better indoor experience
Seamless, sanitary and easy to clean and maintain
Excellent stain and chemical resistance
Stands up to heavy foot traffic and carts 
Aesthetic finishes to complement design themes
Specification support for industry compliance
Formulated with up to 25% natural plant oils for lower environmental impact relative to non-biobased alternatives
 
Meet SofTop Comfort Systems
Find out more about our innovative floor systems for a variety of industries.
FIND A SYSTEM