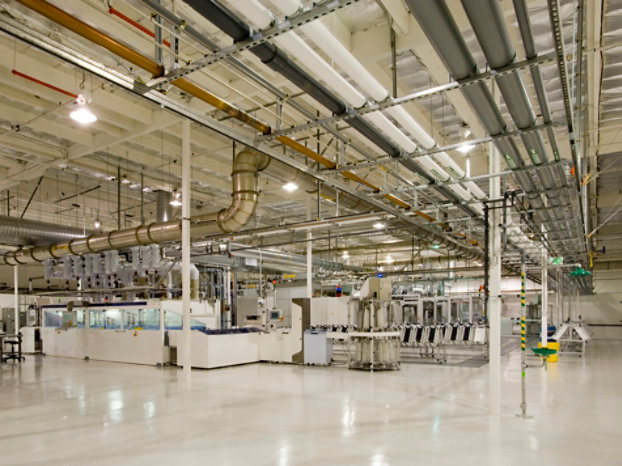 Industrial Flooring Requirements
Are you aware of the correct flooring system for your facility? Every facility is unique - from commercial to industrial flooring, the requirements can vary significantly. Explore different environments and their corresponding flooring options below.
Cold Temperatures

Learn more about the importance of proper flooring for coolers and other cold temperature environments.

Custom Floor Coatings

Sherwin-Williams designs custom industrial flooring and coatings of all kinds, so you never have to choose between aesthetics and performance.

Heavy Duty

Heavy duty epoxy flooring and coatings withstand heavy loads, high impact and other stresses. Learn more about our extra durable options.

LEED Sustainability

LEED sustainable flooring can outlast other floor coatings by years. See which LEED credits our flooring contributes to here.

Low Odor

We offer a variety of options for low odor flooring and coatings. The majority of our flooring systems are available in low-odor formulas—learn more here.

Moisture Vapor Control

Moisture vapor control flooring and coatings give you superior protection against moisture vapor transmission (MVT). See if you can you benefit from MVT-mitigating floors.

Puncture Resistance

Small cuts and punctures can lead to catastrophic floor damage. Learn about our puncture resistant epoxy flooring and coatings - and protect yourself today.

Crack Repair

Cracks in your concrete flooring? Check out our concrete flooring crack repair kits, perfect for self-installation or our own expert installation services.

Slip Resistance

Need protection against wet, slick floors? Slip resistant epoxy flooring and coatings keep your facility safe and still look great.

Static Control

Is your facility sensitive to electro-static discharge? Static control epoxy flooring and coatings can help you safely dissipate electro-static discharge.

Thermal Shock Resistance

Is your facility floor protected against temperature cycling? Prevent damage with thermal shock resistant flooring and coatings.

USDA Compliance

With USDA approved epoxy flooring and coatings, you can prevent bacteria, mold, fungus and other threats from contaminating your facility's floor.

Waterproofing

Water damage can have catastrophic consequences. With waterproof epoxy flooring and coatings, you can make water damage a thing of the past.