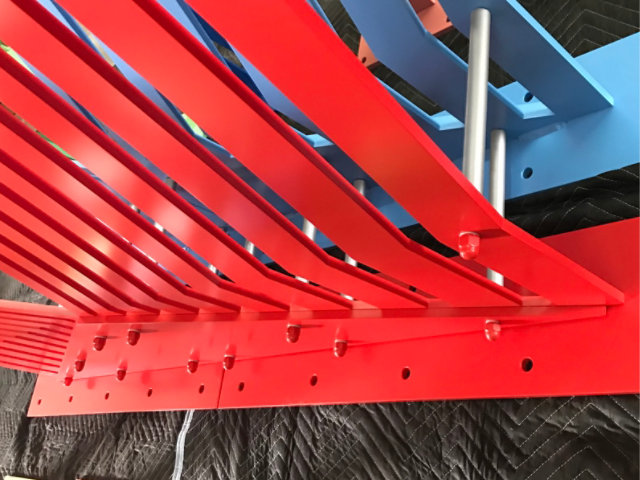 Heart Beats
Custom colors enhance the positive impact a commissioned sculptures makes on the community
Color is at the Heart of it All
Custom colors enhance the positive impact a commissioned sculptures makes on the community
Color plays an important role in nearly all projects that require paint or finishes, like appliances, buildings and even sculptures, because of its effect on human emotions. A stunning sculpture commissioned for Divine Savior Elementary School in Doral, FL, features an inspiring design finished with seven custom colors chosen for their soothing and calming effects.
Artist Martin Schoffel and his team spent months designing and planning the sculpture, Heart Beats, that Divine Savior School commissioned. The design involved complex geometry and was constructed out of aerospace aluminum. As a school for children with special needs, Schoffel and his team wanted to be intentional about color selection. They understood that children with learning disabilities are affected by color. Bright and intense colors can create stress and an uncomfortable learning environment, while cool colors, such as blue and green, have a soothing and calming effect. Tones like soft orange and pale pink can be welcoming and comforting. With input from the students, Schoffel and team decided on seven pastel colors to coat the sculpture.
Skip carousel content
Project Image Gallery
Heart Beats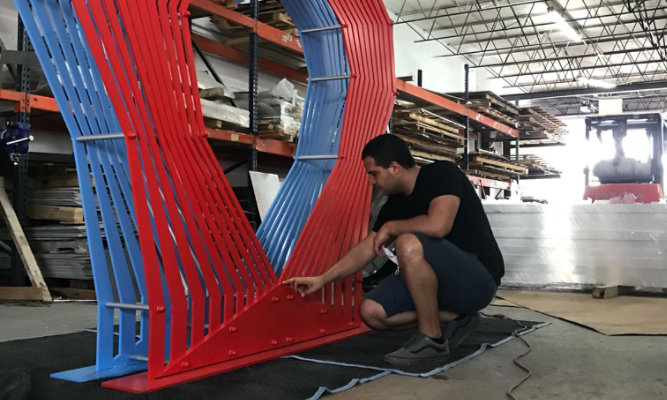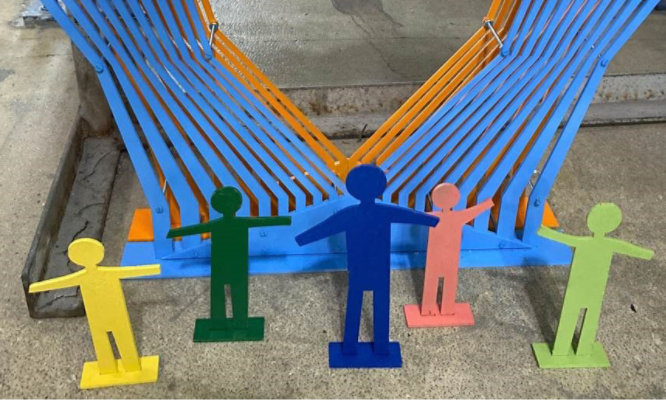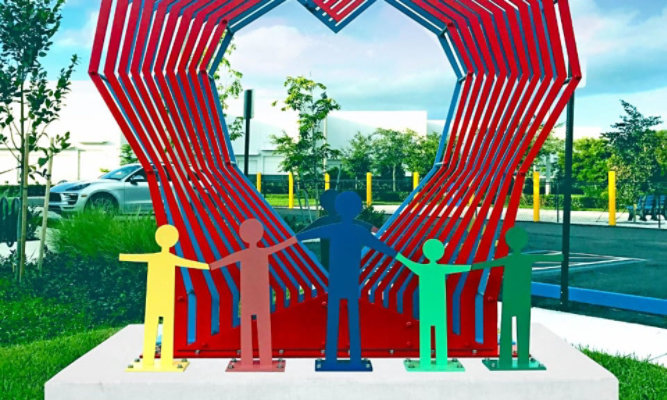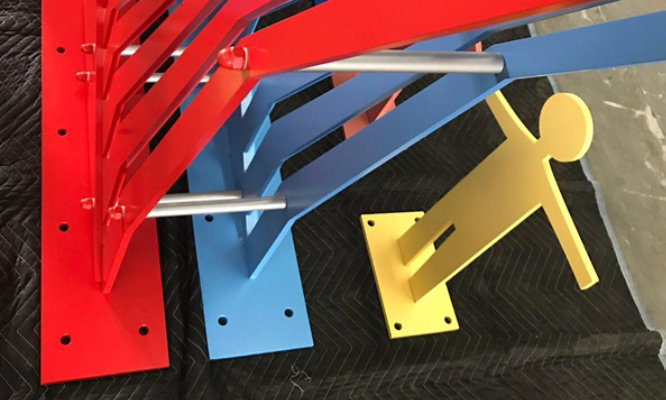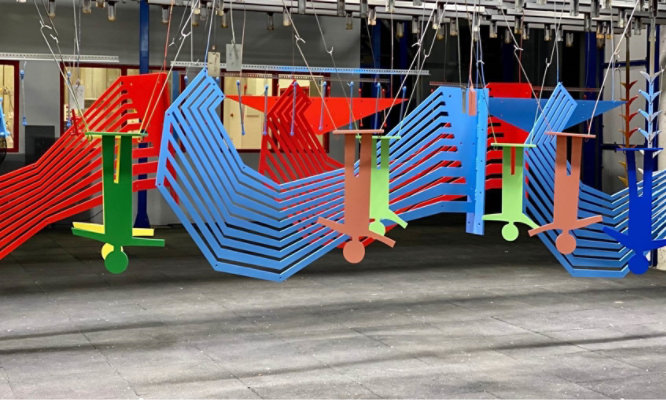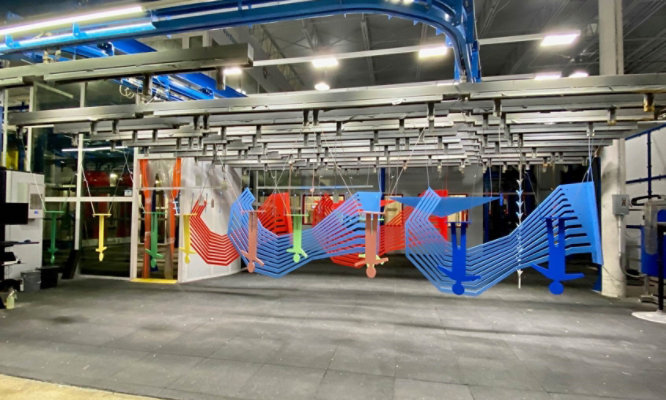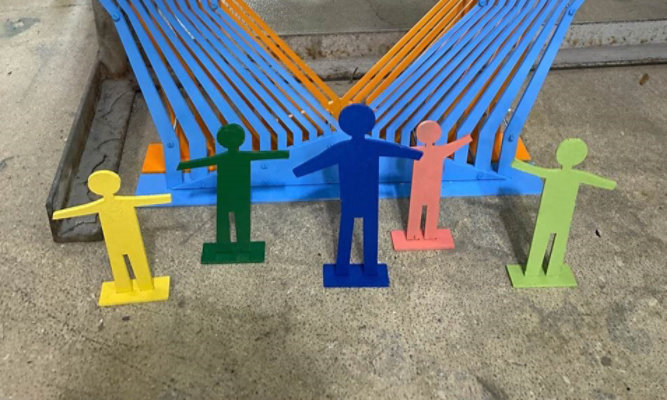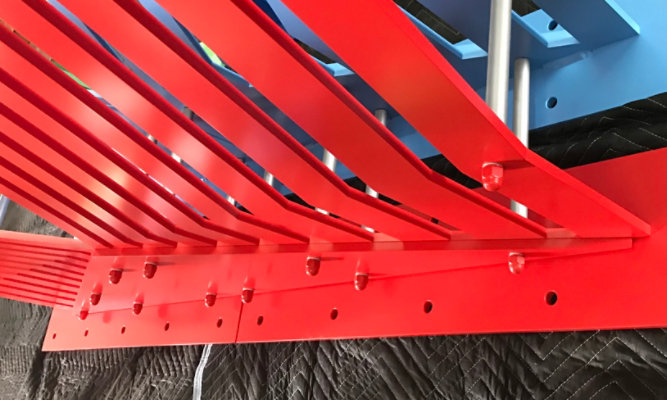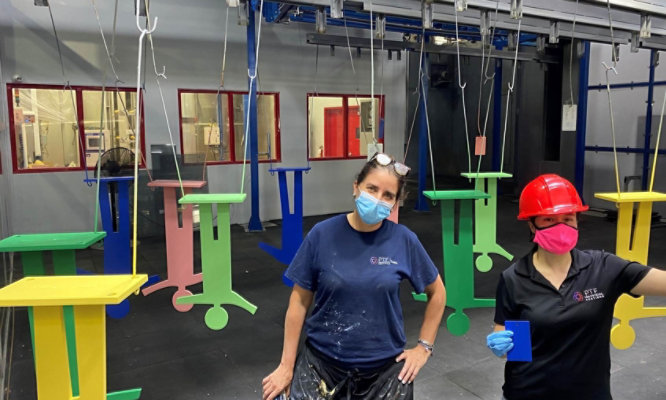 Schoffel knew that PTF Industrial Coatings was the right applicator to hire to paint the sculpture, offering the highest-quality liquid paint and modern equipment. With Sherwin-Williams Coil Coatings as its paint supplier, the applicator was also able to deliver custom colors, down to the exact tone that Schoffel was looking for.
Jerry Cabrera, owner of PTF Industrial Coatings, worked with the Sherwin-Williams Coil Coatings sales representative, Steve Trasher, to develop seven colors in Fluropon® extrusion coatings for the sculpture  including yellow, orange, red, two blue and two green colors – all in pastel hues. Trasher was able to  provide the use of onsite color mixing capabilities to deliver on the artist's specific color requests.
The end result is a beautifully designed sculpture, with its pastel colors creating a positive impact and welcoming students at school every day.
"Heart Beats means a lot to me for many different reasons," said Schoffel. "It's my first outdoor permanent sculpture and its location makes it even more special. This project gave me the opportunity to send a message of hope, love and unity."
At Sherwin-Williams Coil Coatings, we are obsessed with color because color matters for every project, with the power to inspire, communicate and connect.
Project Credits: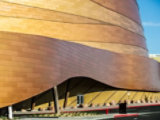 Fluropon is Sherwin-Williams flagship 70% PVDF coating system for architectural metal building products. Its superior durability and color retention keeps your building facade looking new for decades to come. Available in over 50,000 colors, Fluropon meets the industry's most rigorous standards including AAMA 2605.
Skip carousel content
Architectural Projects
Get Inspired
Sherwin-Williams has collaborated with architects and building product manufacturers around the globe to help bring monumental architecture to life in vibrant color that withstands the test of time.
View all of our projects