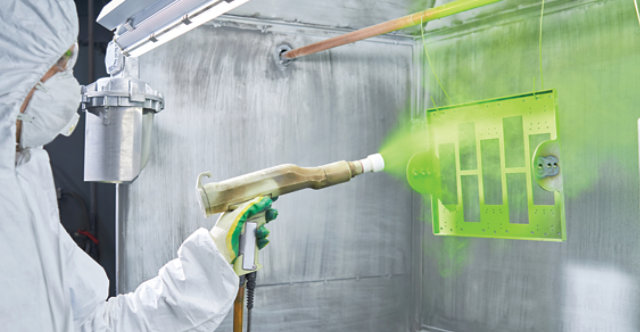 In-Stock Powder Programmes
Look to Sherwin-Williams General Industrial coatings for in-stock products and unparalleled service.  Our facilities offer a full line-up of in-stock powder coatings tailored to your business, to ensure your operations run efficiently and help you deliver to your customers on time. From our RAL and powder coatings collections, which have been designed to meet tough architectural specifications, to our coatings that offer a wide variety of flexible technologies in a broad colour space, to carefully selected black and white powder coatings, we are confident that you will find what you've been looking for.
Familiarise yourself with our RAL and architectural in-stock coatings, and learn more about our other powder coatings and colour matching capabilities by navigating through the jump links on the page. Additionally, click on the button below to download our Powder Coatings for Building Portfolio, which offers a wide array of in-stock colours in multiple technologies.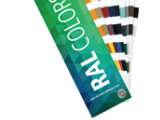 In-Stock RAL Powder Coatings
Our Syntha Pulvin® RAL Series of TGIC-Free polyester powder coatings are designed to meet or exceed AAMA 2603 specifications, and offer superior weatherability across 188 in-stock colours.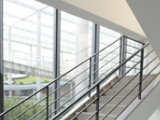 In-Stock Architectural Powder Coatings
Our in-stock powder coatings, formulated with super durable polyester resins and solar-reflective pigments. They are designed to meet or exceed AAMA 2604 specifications.
High Durable Architectural Powder Coatings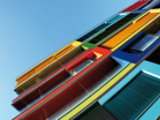 High Durable Powder Coatings
Syntha Pulvin® HD (High Durable) coatings are field proven, high performance exterior finishes. They provide outstanding resistance to ultraviolet rays, exceptional colour retention and resistance to chalking and chemical degradation.
When resistance to atmospheric conditions is generally required the best choice is the HD range. The (PE/P/HD) polyesters in their various finishes, smooth, gloss, wrinkled, smooth opaque and related metallic versions have been developed specially for the architectural market and have received GSB Master Quality and Qualicoat Class 2 approvals.
Main benefits of Qualicoat Class 2 coatings, compared to Qualicoat Class 1 standard durability:
Exceptional exterior durability
Excellent colour consistency
Remarkable abrasion resistance
Reduced cleaning frequency
Environment friendly thanks to a longer lasting
Standard curing conditions
Excellent flow
Available in a wide range of colours, gloss and effects.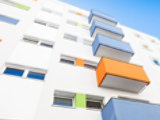 Slip Resistant Powder Coatings
Sherwin-Williams slip resistant powder coatings have firstly been designed to protect people safety. They also protect substrates (aluminium and steel) from corrosion and offer a nice design to your applications. Slip resistant powder coatings are available in Qualicoat Class 1 & 2 technologies. More than 200 RAL shades available on stock.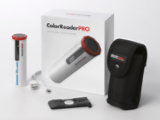 Colour Express Colour Matching
The ColourReaderPRO is an easy-to-use handheld colour matching and measurement tool that allows professionals to match or measure colour in their operations quickly. The portable device works stand-alone or through a mobile app to provide enhanced features, such as additional colour information or fan deck visualisation, on a mobile device. The ColourReaderPRO is simple to calibrate onsite and comes loaded with Sherwin- Williams in-stock powder products so you can start matching on day one.