Sherwin-Williams Anti-Microbial Coatings
For Waterborne, Solvent borne and 100% UV Technologies
Sherwin-Williams now gives you the possibility to include an Anti-Microbial additive in your existing topcoats for Waterborne, Solvent borne and 100% UV technologies.

Our AM additives contain an antimicrobial agent intended to protect the surface coating against
unsightly mould and mildew. Independent tests have shown that addition to different types of
topcoats reduced bacteria on the surface coating by 99.99% according to norm JIS Z 2801:2010.
The benefits of the AM Additive continues provided that the topcoat is intact, since this additive
is wash-resistant and does not evaporate from the coating.
Your topcoat does not change aspect due to the incorporation of our AM Additive. It will retain
its overall properties like clarity, hardness, scratch resistance and chemical resistance.
The AM additives can be used for all furniture where you want to protect your coating.
Examples of areas of use:
PUBLIC PLACES
Restaurants
Schools
Cafés
Bars
Fitness centers
Waiting rooms in medical centers
Restrooms
HOMES
Kitchens 
Furniture
Parquet floorings
OTHER ADVANTAGES OF THE AM ADDITIVES
Don't affect your application process. 
They are easy to use.
Not harmful for human beings.
Are compatible with a vast number of coatings systems.
Keep the topcoats appearance unaltered.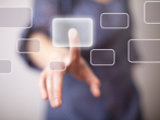 Don't hesitate to contact us if you want to know more
about our Anti-Microbial coatings.