Protecting the Providence
Coating Triples Maintenance Intervals for Floating Dry Dock
Minimal downtime and extremely long service life – a sizeable feat for coating application on Biblia's new 120-by-60-foot dry dock, The Providence, in Savannah, GA.
We worked with JMS Naval Architects and Conrad Shipyards to apply a Fast-Clad® ER, Sher-Loxane® 800 and SeaGuard™ Tie Coat system. This system not only protects The Providence for 15-20 years – triple to quadruple the time traditional coatings provide – but has helped earn the project a 2021 JPCL Top Project Award.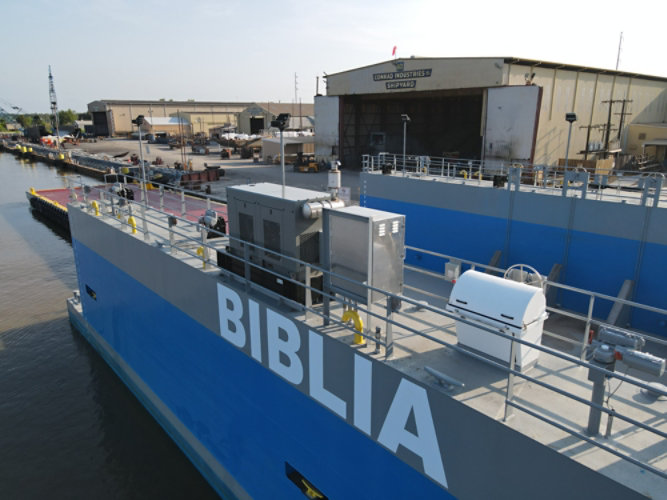 Skip carousel content
Discover More
Industry Expertise and Innovation
See how we help customers find customised solutions for their project and application challenges.
We're here to ensure your entire project is running smoothly and efficiently.
LEARN MORE
Find out more about our innovative coatings for a variety of industries.
FIND A PRODUCT