Protecting the Providence
Coating Triples Maintenance Intervals for Floating Dry Dock
Minimal downtime and extremely long service life – a sizeable feat for coating application on Biblia's new 120-by-60-foot dry dock, The Providence, in Savannah, GA.
We worked with JMS Naval Architects and Conrad Shipyards to apply a Fast-Clad® ER, Sher-Loxane® 800 and SeaGuard™ Tie Coat system. This system not only protects The Providence for 15-20 years – triple to quadruple the time traditional coatings provide – but has helped earn the project a 2021 JPCL Top Project Award.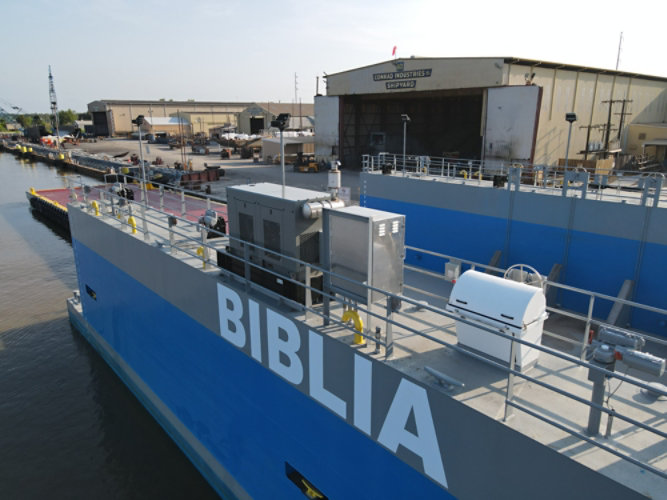 We're here to ensure your entire project is running smoothly and efficiently.
LEARN MORE
Find out more about our innovative coatings for a variety of industries.
FIND A PRODUCT