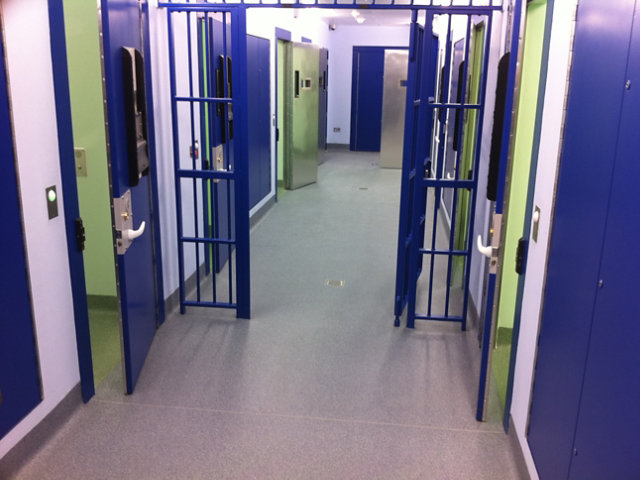 Government and Public Sector
Long-lasting, fast-curing seamless floors for correctional, emergency and military facilities
In government environments, a heavy-duty, functional, slip-resistant protective floor is essential. Sherwin-Williams seamless resinous floor systems are easy to clean and maintain, and resist impact, abrasions, chemical attacks and thermal shock to withstand heavy exposure to cleaning chemicals and washdowns. Our fast-cure systems will reduce downtime and contribute to return to service within hours of application. The resin floor and wall systems from Sherwin-WIlliams are used throughout correctional institutions, fire stations, emergency rooms, and military facilities for all environments from vehicle storage to corridors, workshops, kitchens, showers and bathrooms.
Solutions for Your Industry
Correctional Institutions

Long-lasting and easy-to-maintain seamless resin floors for correctional institutions, police stations, high-security areas and mental health institutions.

Emergency Services

Hard-wearing, impact and chemical resistant, non-slip solutions for fire stations, emergency rooms, ambulance stations and hospitals.

Military and Defence

Comprehensive line of resin floors ideal for the military and defence industry to provide heavy-duty, non-slip, seamless, impact- and chemical-resistant surfaces.
Find out more about our innovative coatings for a variety of industries.
FIND A SYSTEM