BMW Distribution Centre Floor Gets Protection with FasTop SL45
The FasTop SL45 Polyurethane Self-Levelling Flooring System Provides an Extremely Tough Finish Resisting Regular Vehicle Traffic and Workshop Activities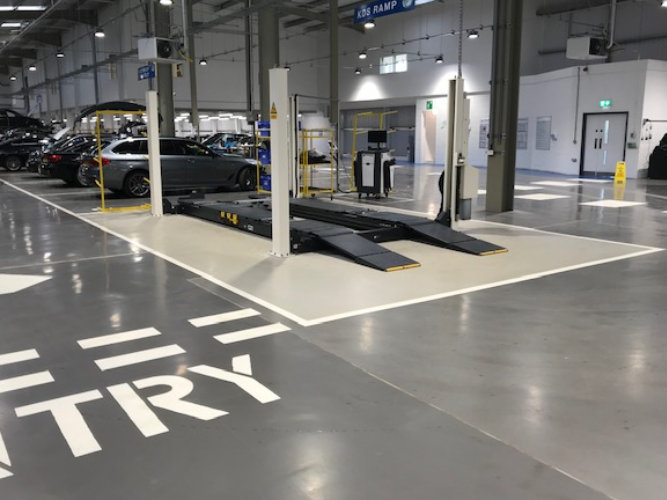 Situation 

This BMW Distribution Centre and Workshop operated by Able UK at Immingham on the Humber Estuary needed a flooring finish to resist vehicle wear and oil spills, as well as deliver functional aesthetic appeal. This also needed to be cleanable in this workshop busy area totalling some 4000 square metres. Initially on this site over 93 ha (230 acres) were occupied by vehicle distribution activities with an expansion plan to increase this. This has been one of the UK's fastest growing port and logistic centre areas. So a any proposed floor system had to be suitable for such heavy duty vehicle use.
Execution

To ensure the highest quality finish for the centre FasTop SL45 floor self-levelling system was organised. Specialist resin flooring contractor Grimsby Resin Floors Flooring first shot-blasted the concrete substrate under vacuum to achieve a Concrete Surface Profile (CSP) 3 to ensure an excellent mechanical key and long term solution with the coating system. Then a moisture tolerant primer coat of Resuprime MVT was applied which penetrates the concrete and provides a sound surface seal so that an even finish is achieved with the top screed. FasTop SL45 self-levelling polyurethane screed was then installed by trowel and spike roller at a 5mm thickness in Flint Grey to provide a super smooth seamless finish in one application. 
FasTop SL45 initially provides a puncture matt finish which after initial heavy use and regular cleaning will produce a light sheen that is very tough to industrial resist wear. 
Outcome 

The FasTop SL45 system stands up against the heavy traffic of cars, as well as resisting stains from hydraulic fluid and oil spills, as well as tyre markings. The BMW vehicle fleet is regularly moved in and out of this centre operating as a workshop where required.
The FasTop SL45 flooring solution has been used in heavy duty areas around the world for workshop situations in many different industries as along term flooring solution with excellent chemical resistance. 
Skip carousel content
Photo Gallery
FasTop SL45 in BMW Distribution Centre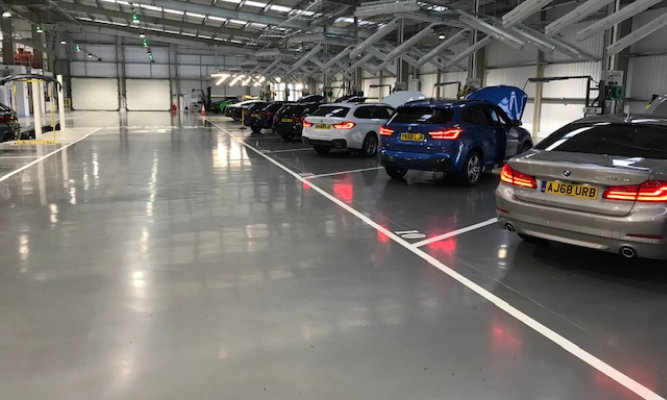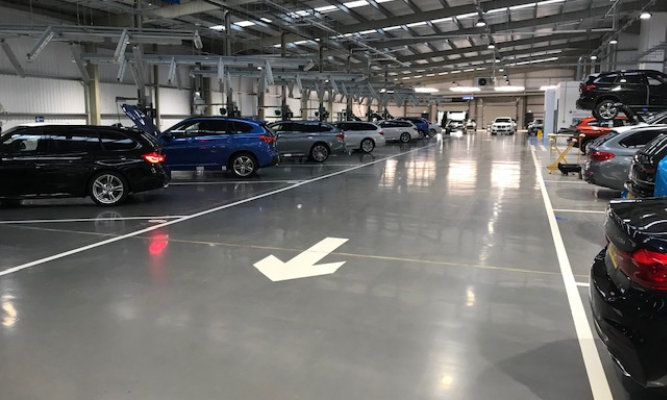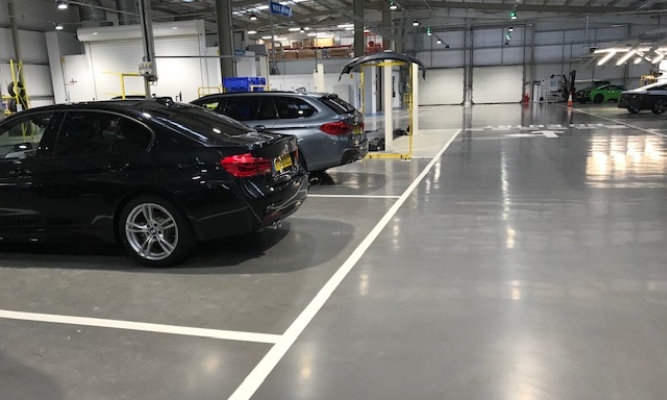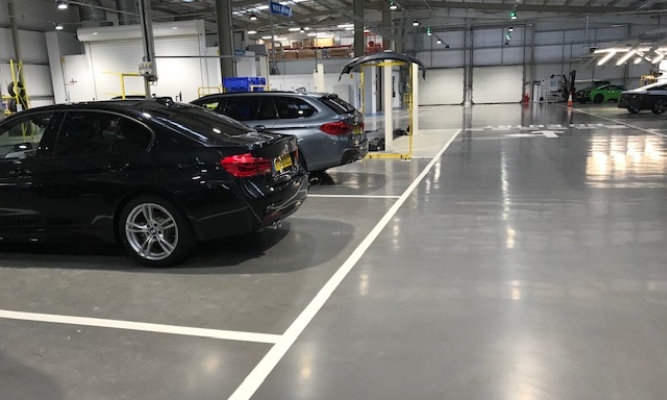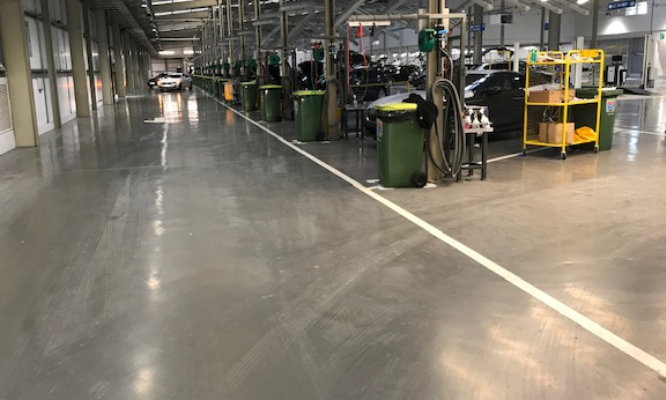 Explore system documentation, webinars, and answers to application challenges.
LEARN MORE
Find out more about our innovative coatings for a variety of industries.
FIND A SYSTEM