FasTop™ TG69 Provides Long-Term Flooring Solution for Major Baker
As with all bakeries, oils, fluids and fine powders including flour and sugar, can be spilt and cause floors to become slippery. Fine particles can also become trapped between the floor screed and the substrate, meaning a monolithic, seamless screed was essential.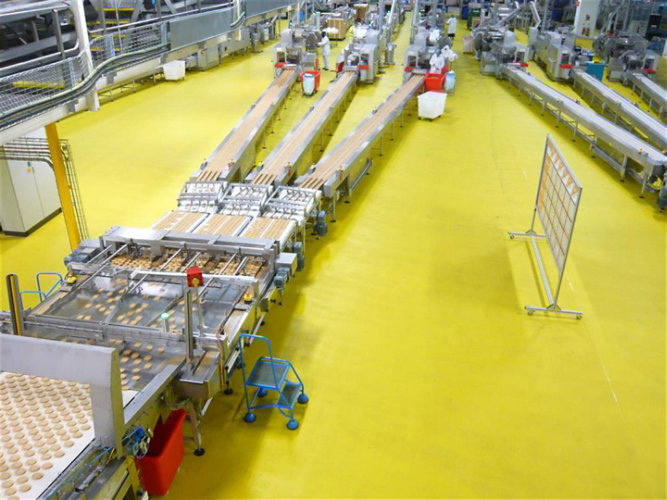 A major UK baker and biscuit manufacturer, with factories throughout the country, produces millions of biscuits and cakes every year which are eaten across the world, while its locations also provide a safe workplace for hundreds of staff.
Sherwin-Williams was chosen alongside flooring contractor Ancorite Surface Protection to asses and select a long-term flooring solution for several of the company's factories.
Sherwin-Williams Flooring Product Manager Jeremy Waterhouse said: "We are always confident that FasTop TG69 will provide the durability required as a long-term food factory flooring solution. It has been proven over the years in diverse environments where it is subjected to severe impact and aggressive cleaning processes."
Challenge
As with all bakeries, a variety of oils, fluids and fine powders, such as flour and sugar, can be spilt and cause floors to become slippery. Fine particles can also become trapped between the floor screed and the substrate, meaning a monolithic, seamless screed was essential.
Ingredients used in bakery and confectionary facilities also have the potential to corrode and contaminate floor and wall surfaces. Oil, sugars and syrups, plus natural food acids such as lactic, citric and acetic acids can eat away at inferior surfaces such as concrete, grouting in tiles or joins in vinyl floors. This kind of corrosion and contamination can harbour growth of bacteria and put a facility at risk of hygiene infringements.
In addition to withstanding these corrosive substances, it was imperative that the flooring solution could cope with extremely hot temperatures from ovens without cracking, in addition to enduring intensive cleaning.
The finished product was required to provide a durable solution when exposed to heavy wheeled traffic. Aesthetically, the customer also demanded that the final product would update the look of the older factories to a modern looking food production unit, while containing the necessary coloured zonal areas and line marking to comply with health and safety.
Arguably the toughest challenge however was reducing the disruption from the installation on business operations. This required using a fast-cure product and in some factories, being able to install in one location while production could safely continue in the adjacent areas.
Solution
The FasTop TG69 polyurethane floor screed system provides a great all round hygienic heavy-duty finish for wet and dry areas in a food factory. Installed at a minimum 6mm thickness, FasTop TG69 is extremely robust with a compressive strength which greatly exceeds that of ordinary concrete.
This product is food safe and non-taint as certified by HACCP International (hazard analysis and critical control points) and the food research institution Campden BRI, ensuring that the baked products produced in the factory would not be spoilt by the flooring.
Resin flooring systems from Sherwin-Williams for food and drink manufacturing areas are seamless, strong, slip-resistant and safe for pedestrian traffic. Textured products including FasTop TG69 are independently tested as having low slip potential when tested with the TRRL Pendulum method promoted by the Health & Safety Executive.
In order to reduce the impact on daily operations and allow food production to continue, FasTop TG69 is low odour and can be installed as quickly as possible in line with fast-track programmes to avoid disrupting manufacturing procedures as much as possible.
Outcome
A vibrant final flooring product which was mirrored across all factories resulted in a modern look for the customer, while clear zonal colouring and line marking to demark certain areas of the factories supported health and safety procedures.
In addition to a visual improvement, the finished product gave practical benefits to the factories. This flooring system can withstand high temperatures, thermal exposure to reflective heat from ovens, as well as heavy impact, heavy machinery and equipment, and a high volume of footfall. It can also resist particularly harmful chemicals used as part of the Clean-In-Place CIP process such as caustic soda, nitric and phosphoric acid.
Crucially, the product was installed with minimum disruption, with some work completed in stages under controlled conditions with areas sheeted up and protected so that food production could continue in other areas of the factory while installation was taking place.
Skip carousel content
Photo Gallery
FasTop TG69 in Biscuit factory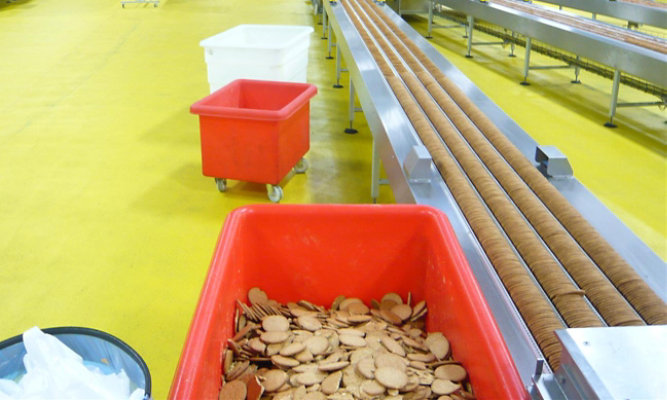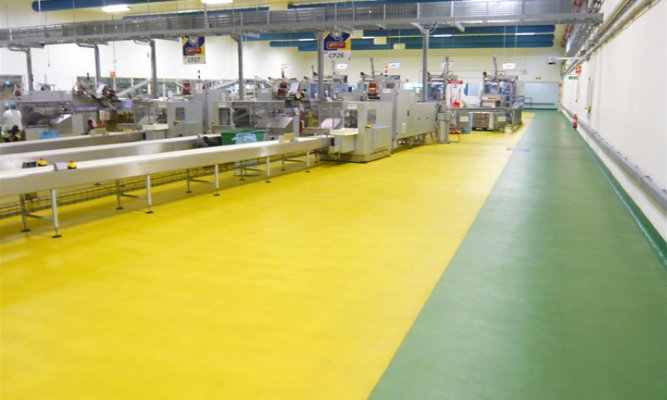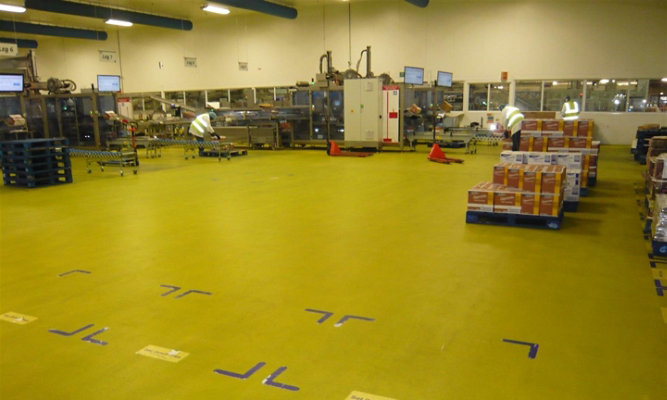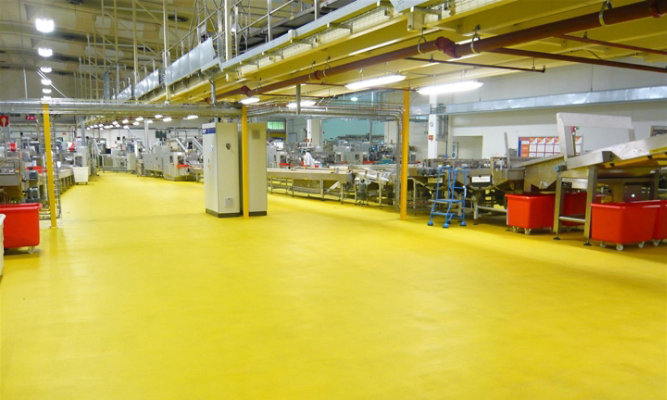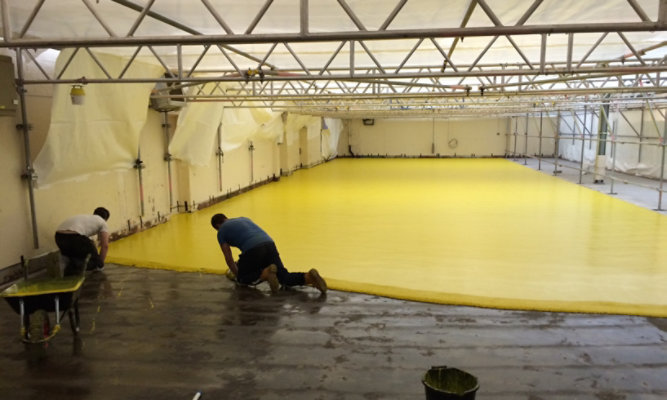 Find out more about our innovative coatings for a variety of industries.
FIND A SYSTEM