2023 Aerospace Coatings Calendar Winners Revealed
A Record Number of Entries Received
The 2023 edition features a distinctive combination of the most elaborate and classic aircraft paint schemes produced at MRO and OEM facility in North America.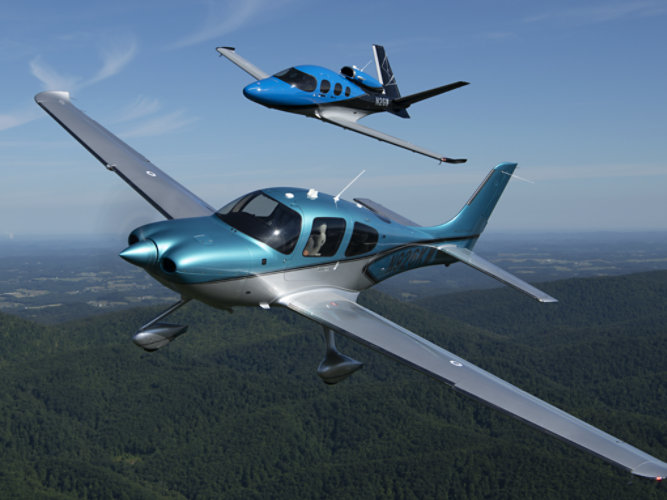 ANDOVER, KS – December 15, 2022 – The new 2023 Aerospace Coatings calendar from The Sherwin-Williams Company features a distinctive combination of the most elaborate and classic aircraft paint schemes produced in North America in the past year. The annual program recognizes the exceptional creative craftsmanship of aircraft painters and designers across the country that rely on Sherwin-Williams aerospace coatings in their maintenance, repair and overhaul (MRO) and original equipment manufacturer (OEM) facilities.
"This year we saw a record number of submissions – 40% more than last year," says Julie Voisin, Segment Manager, Aerospace, OE Interior and Commercial Refinish. 
We are honored by the market's increased response to our annual platform and the pride so many aircraft painters take in their work. The vision and use of color in the winning submissions truly showcase how art can fill the sky.
"No doubt this year's calendar demonstrates one of the most inspiring collections of aircraft paint schemes, and we are thrilled to announce the winners of the 2023 Sherwin-Williams Aerospace Coatings calendar contest."
The 2023 Sherwin-Williams Aerospace Coatings calendar cover features a Gulfstream G550 designed and painted by West Star Aviation in a split base black and silver with distinct gold metallic stripes down the center – just one of the dozen visually arresting paint schemes showcased in the annual collection. Other selected aircraft painted include the following companies and aircraft types:
Cirrus Aircraft – Cirrus SF50 Vision Jet and SR22T GTS Platinum
Corrigan Air Center – Beechcraft King Air B200
First Class Aerospace – Cessna Citation Mustang
Spectre Aeronautics – De Havilland DHC.1B-2
Hayes Aviation – Van's RV-14A
West Star Aviation – Falcon 7X
L3 Harris – F16 Fighting Falcon
Midwest Aircraft Refinishing – Cirrus SR22
Flyexclusive – Hawker 850XL
ArtCraft Paint – Mooney M20J
Aerosmith Aviation – Piper Aerostar 601P
CC's Custom Aircraft Painting – Eclipse 550
The oversized wall calendar showcases Sherwin-Williams aerospace topcoats featured in designs that vary from single-stage systems such as JetGlo®, AcryGlo® and JetGlo Express™ and basecoat-clearcoat systems such as SKYscapes® and SKYscapes® General Aviation.  
"In addition to several of our previously featured MRO customers, there are a number of new shops that were selected," added Voisin, "The designs chosen for 2023 represent all sizes and types of aircraft, as well as paint shops from all over the country."
The 2023 Aerospace Coatings calendar is expected to be available in late December 2022. If you would like to receive this new edition, please contact your local/regional Sherwin-Williams Aerospace Coatings representative or distributor.
About Sherwin-Williams®
Sherwin-Williams® provides quality aerospace coating systems and technical support to the global commercial, military, general and business aviation markets. Sherwin-Williams is an industry leader in innovation and technology solutions with its certified products, top-rated service and knowledgeable team of field technicians. The aerospace coatings business segment is a apart of the Automotive Finishes Division of Sherwin-Williams which manufactures and distributes a complete line of advanced technology paint and coating systems for automotive and commercial and fleet refinishing industries. Founded in 1866, The Sherwin-Williams Company is a global leader in the manufacture, development, distribution, and sale of paints, coatings, and related products to professional, industrial, commercial, and retail customers.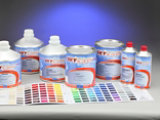 Product Lookup
Explore our product solutions for a variety of applications and aircraft types.
Ask Sherwin-Williams
Ask how Sherwin-Williams can bring the right products and expertise for your aircraft.