SKYscapes Solid Color SMART Repair
Watch and learn the best practices using Sherwin-Williams Aerospace coatings. Our expert, Richard Giles, walks you through the simple mixing and spraying steps to repair a SKYscapes® Basecoat 850 Series solid color.
---
Product Lookup
Explore our product solutions for a variety of applications and aircraft types.
Find a Product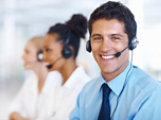 Ask Sherwin-Williams
Ask how Sherwin-Williams can bring the right products and expertise for your aircraft.
Contact Us