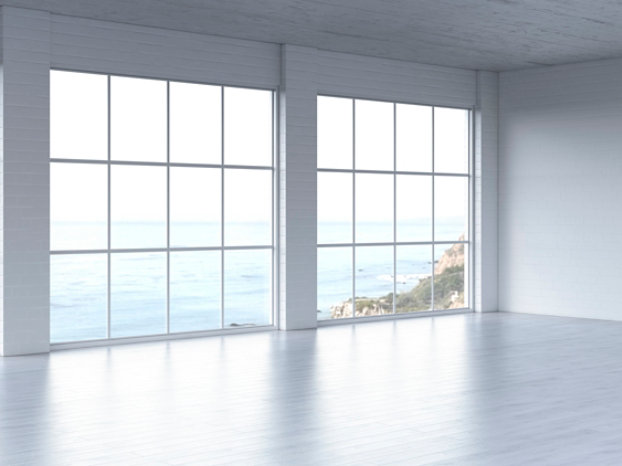 Flooring Trends
The experts at our Global Color & Design Center have identified the top finishes for pre-finished flooring.  
While popular flooring styles held steadfast for years, recent advancements in finishing technology have elevated flooring aesthetics. From fumed and strong grains, to bleached and blonde, there's a finish to fit every style.
Organic
Organic finishes create spaces where occupants can escape the commotion of everyday life. When it comes to wood finishes, we've seen a shift to simpler, more organic design that reflects elements of nature, evoking calmness and serenity. Flat, "barely there" wood finishes highlight the natural beauty of wood.
Scandinavian
Minimalistic and streamlined, Scandinavian-inspired designs bring subtle lightness and composure. These neutral finishes serve as a great backdrop for airy whites or pops of color. While shades of gray are still very prevalent, warmer blonde finishes are becoming more widespread.
Earthy

There's beauty in Earth's raw and blemished textures — a departure from manufactured perfection. Wire-brushed and cerused finishes
amplify the imperfections of wood grain — highlighting its biological splendor, and reactive stains emphasize wood grain's individuality and reflect the Earth's rustic and industrial landscape.
Transitional
This finish palette strikes the perfect balance between traditional and contemporary. Transitional flooring finishes break the defined style mold, creating the perfect bold statement. When paired with unexpected finishes or wall colors, a uniquely cohesive look is created.
Timeless
Tried and true, these timeless wood finishes are as popular as ever with consumers. Floors in these classic hues are versatile. They can be the focal point of the room or the perfect blank slate for a statement rug or bold pop of furniture.
Modern
The modern palette exemplifies the "New Neutral" — simple and streamlined finishes highlighted by trending reactive stains. These finishes blend well with their surroundings and are best used with light neutral walls to make a space appear larger.