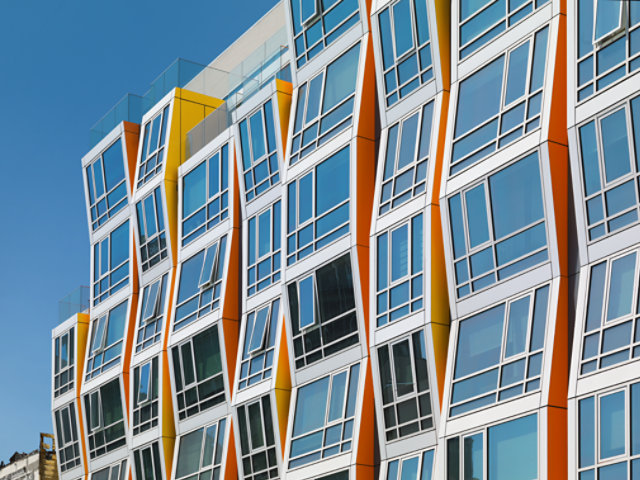 Color Inspiration
Incorporating color early in the schematic and design development phases can save time and money in the end, and also provide the greatest color control, which can lead to the desired visual outcome.
In the built environment, color creates an influential story. From roofing and exteriors to furniture and walls – color can be the great statement-maker or the subtle detail that brings a space to life.  With copius design decisions to make, selecting colors and finishes for every building component may seem daunting, but there are tools to help ease the decision-making process.  We can help you realize your project's color vision with products, tools and services, including: 
The largest color library for architectural paint   

Custom color development for high-performance and factory applied coatings  
Color Forecasts and Trend Reports 
Explore our color tools to find inspiration for your next project and discover just how color obsessed we are.