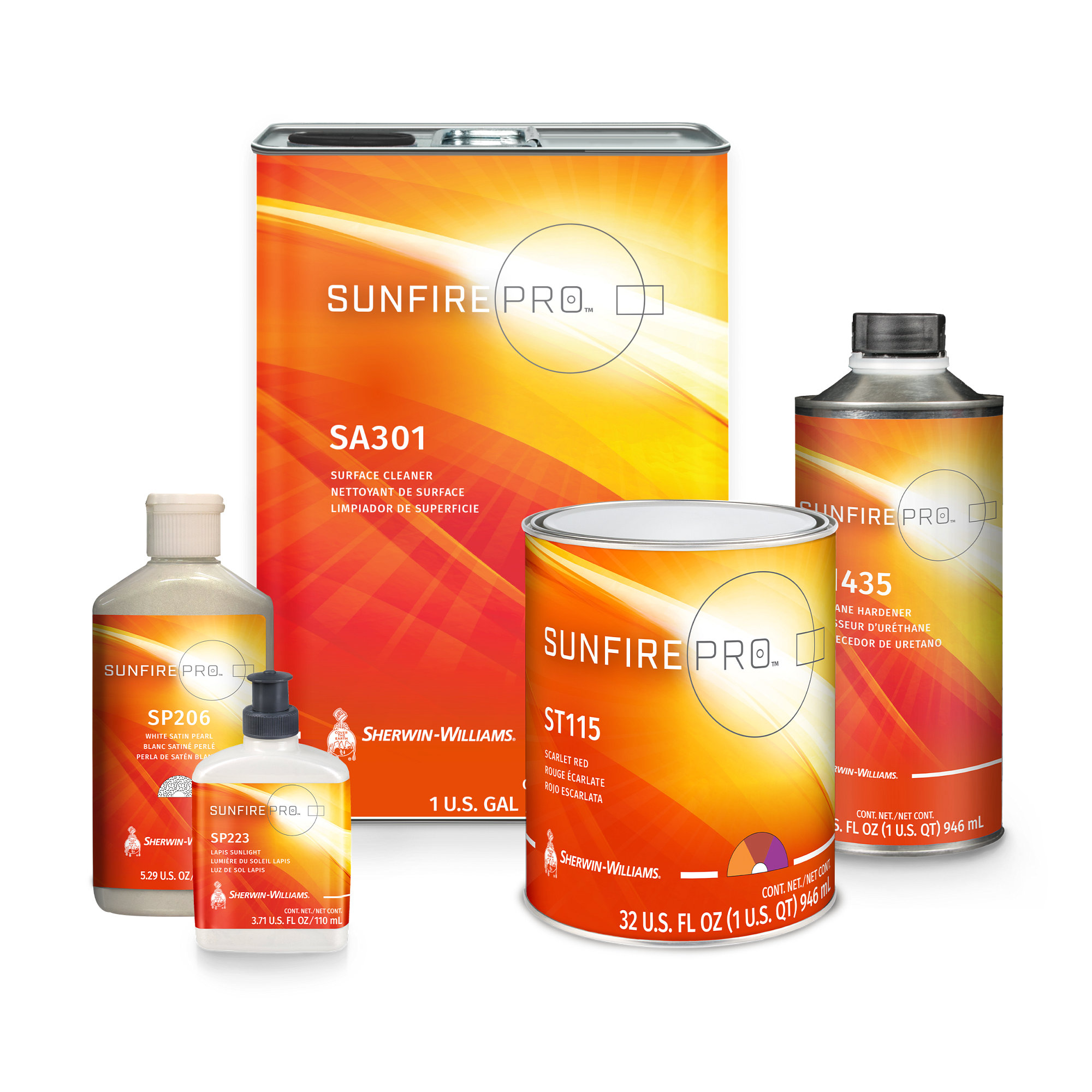 Sunfire PRO
A hardworking and complete refinish system with basecoat and single stage options, pigment-rich toners and pearls for effect, and an unbeatable selection of primers/sealers and surfacers and tough clears.
Designed for the shop that wants one solution and one partner, Sunfire PRO comes with everything you need to deliver on finish: basecoat technologies to fit the repair plus single-stage options, industry-recognized primers/sealers and surfacers for adhesion, corrosion resistance, and sanding and filling properties, a mix bank rich in color (30+ toners) and effect (20 pearls), and tough clears. Clearcoat formulas range from a high-gloss show quality formulas to a matte option for specialty work and projects.
Products available for this system:
Check out our PDS Catalog or check out our paintdocs service.
For California SB-258 Cleaning Product Right to Know Act documents on designated products please visit Paintdocs.com