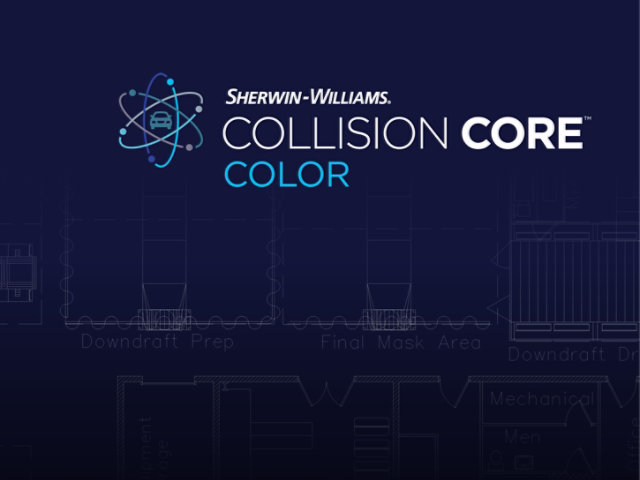 Color Retrieval Software
Collision Core™ Color offers 24/7 access to a continuously updated library of color formulas, accessible from any web-enabled device with fully optimized touchscreen technology and management system connectivity for an intuitive, speedy and instantaneous color retrieval user experience.
Benefits of Collision Core Color
With the vast and increasing range of color variants available, and ever demanding customers, getting the color right the first time and quickly with Collision Core Color is the key to an efficient operation.
Fully connected. Accessible from anywhere and updated in real-time.

Integrated spectrophotometer. Instant access to global, custom and computer-generated colors.
Intuitive and guided search. Faster, accurate color retrieval.
Multi-user access, pre-queuing and batch history. For ultimate user convenience.
Comprehensive analysis and reporting. Including detailed reports on product use, mix accuracy and job costs at an individual site level and across groups and networks. The integrated spectrophotometer simultaneously searches for: 

The integrated spectrophotometer simultaneously searches for:
Custom spray-out card colors. 

Extensive global database colors—updated in real-time.
Lab quality, optimized colors through advance color engine technology.


Intelligent, intuitive, and interconnected solutions that deliver measurable and optimal outcomes.