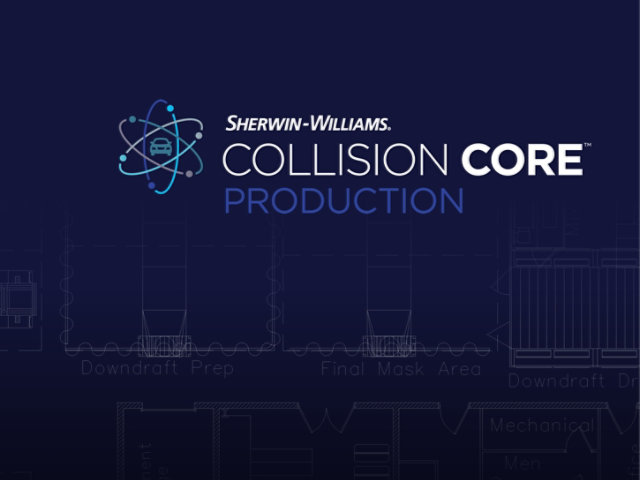 Repair and Body Shop Scheduling Software
Collision Core™ Production is a highly visual, at-a-glance shop scheduling and production solution that helps increase capacity and provides insights in real time.
Increase Efficiencies with Repair Shop Scheduling Software
Growing your operation can be a daunting task especially if you don't know what areas of your shop need attention. Simply adding another paint booth because of a perceived bottleneck or hiring new employees to keep up with additional work is expensive and introduces risk. Does your business need more space or more employees? Or does it need to be more efficient?
Grow your business with digital auto repair shop scheduling
Identify and eliminate process bottlenecks allowing your business to grow and change in the areas that need it the most
Increase employee effectiveness and reduce labor and resource waste
Handle more work volume with fewer downstream issues
What can you see with our automotive scheduling software?
New, old or future projects
Get an at-a-glance view into all the repair and paint projects in your company's pipeline, giving you the ability to estimate earnings and allocate resources.
Work in Progress by department
Identify the projects that are waiting to be scheduled and optimize the labor capacity for each department. This will create efficiencies for shop technicians at each stage of the repair or paint process.
Project Completion Dates
Seeing all project completion dates helps facilitate team collaboration, keeps multistage projects on track and helps to set customer expectations for vehicle delivery dates.

Benefits of Collision Core Body Shop Scheduling
Increase performance – At-a-glance dashboard view instantly highlights any areas that need attention for time and financial goals to be met.
Increase capacity – Ensures only vehicles that are on site and production ready are scheduled.

Reduce unsold labor hours – Highly visual dashboard to make informed, proactive decisions on when to schedule each repair and the available capacity remaining for additional work to be scheduled.
Reduce cycle time – Allows allocation of technicians based on efficiency and displays at-a-glance real-time statistics for monitoring of all important KPIs.  

Reduce liability – Assigns the repair to technicians with the right skill level for full compliance and safety.

Improve customer satisfaction – Gives stakeholders access to real-time accurate data at all times, making it easy to find any repair order and answer any customer query quickly and effectively
Instantly highlight body shop scheduling opportunities to organize and grow your business. Request a demo today and meet your production and financial goals.
Request Demo
Intelligent, intuitive, and interconnected solutions that deliver measurable and optimal outcomes.
Collision Core™ Color
Collision Core™ Color offers 24/7 access to a continuously updated library of color formulas, accessible from any web-enabled device with fully optimized touchscreen technology and management system connectivity for an intuitive, speedy and instantaneous color retrieval user experience.
Collision Core™ Inventory
Inventory management and ordering is easy and intuitive with Collision Core™ body shop software. Save time, improve order accuracy, and enjoy product availability.
Collision Core™ Scorecard
Collision Core™ Scorecard is an automatic Key Performance Indicator (KPI) report focusing on the most impactful lead and lag measures.