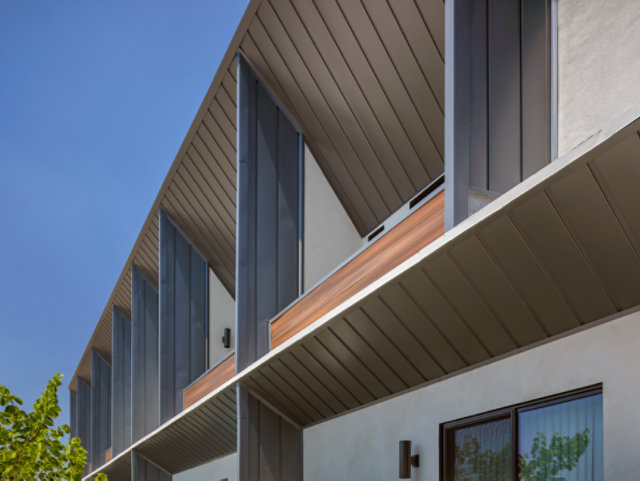 Some architectural projects are designed to match existing buildings and structures, and some projects are created to stand out. The Alan Apartments follow the latter, with a design that completely breaks the residential mold in Mesa, AZ. Tim Boyle Design had a vision that set aside the typical beige Stucco aesthetic and instead utilized sharp angles and a mix of materials.
Tim Boyle specified 12,000 square feet of Petersen Aluminum's Reveal 12-in. panels coated in the Fluropon® color, Weathered Zinc, from Sherwin-Williams Coil Coatings. Each of the 17 townhomes feature metal panels that help create balcony canopies and unit dividers. What makes the use of metal panels unique is the angle they're installed at, from the top of the second floor to the edge of the roof's overhang. This installation tactic creates a sharp angle that transforms the flat box style into a dynamic appearance. Even though the city rejected the plans for the apartment complex five times, Tim Boyle remained adamant in his proposal, which turned into a successful project for the community.
Skip carousel content
Project Image Gallery
Alan Apartments
Check out these great project photos.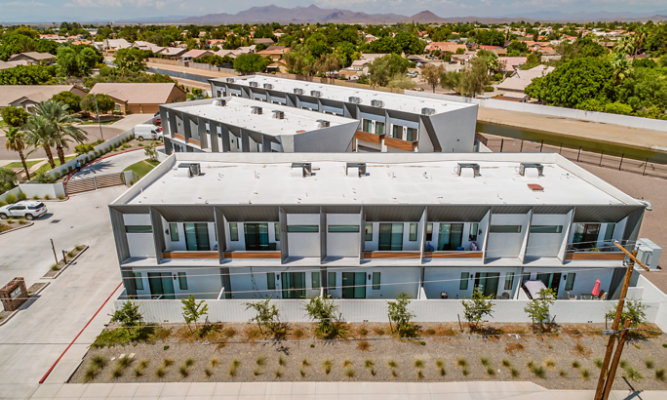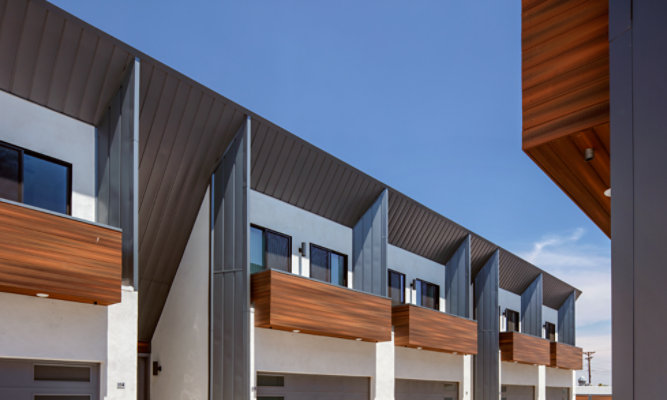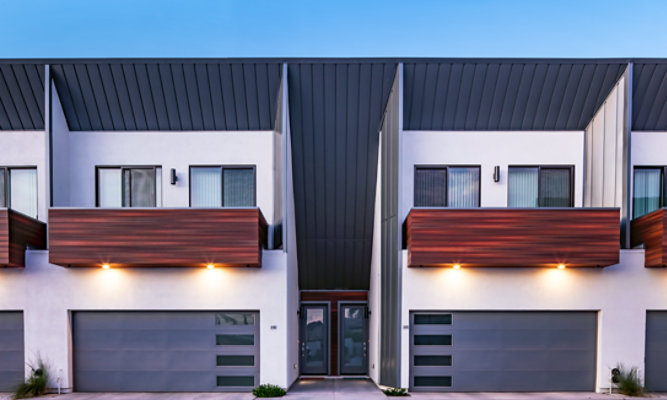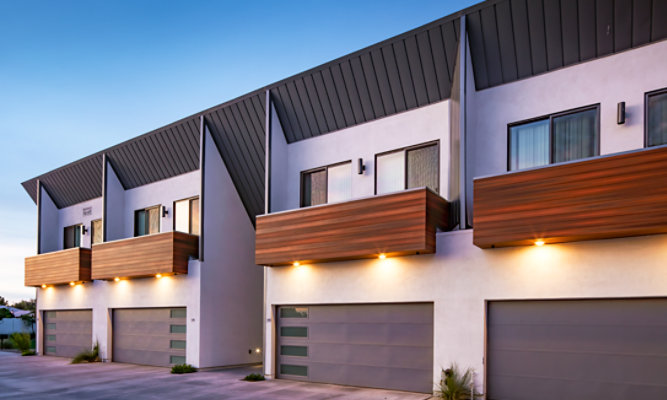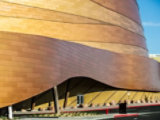 Fluropon is Sherwin-Williams flagship 70% PVDF coating system for architectural metal building products. Its superior durability and color retention keeps your building facade looking new for decades to come. Available in over 50,000 colors, Fluropon meets the industry's most rigorous standards including AAMA 2605.