Best Funeral Services Crematory
Funeral homes help provide the resources and spaces for individuals to grieve the loss of a loved one. As a result of an increase of people choosing cremation over burials, a funeral home in Arizona decided to upgrade its offerings to meet this need. Best Funeral Services chose to redesign the space behind the existing building, located next to the crematory, into a viewing area that would offer families privacy.
The architecture firm, The Phoenix – New York Company, used metal panels from Petersen Aluminum to turn an existing carport into a sheltered pavilion that provides shade from the sun and ventilation for visitors. Petersen Aluminum supplied a mix of solid and perforated aluminum panels for the project, coated in a Colonial Red Fluropon® finish from Sherwin-Williams Coil Coatings. The perforated panels were installed to connect the new structure to the existing building. In addition, the solid panels were deliberately placed to provide privacy. The low-cost and recyclable metal panels helped create a cremation facility where people can grieve and celebrate life.
Skip carousel content
Project Image Gallery
Best Funeral Services Crematory
Check out these great project photos.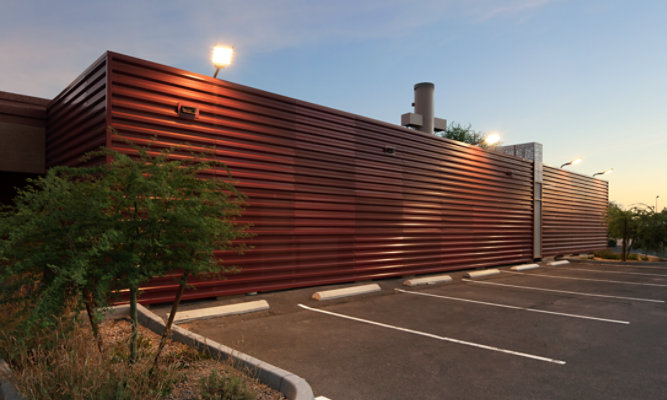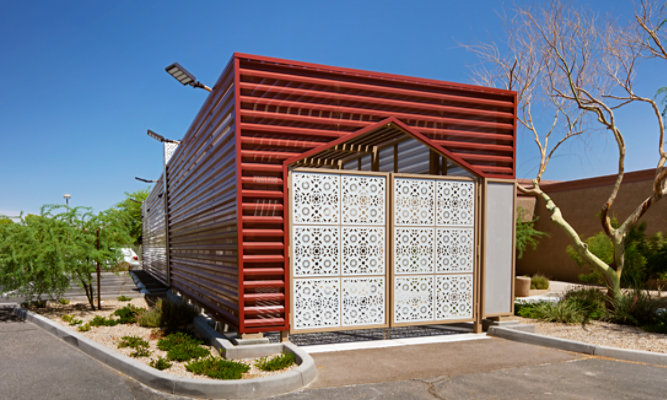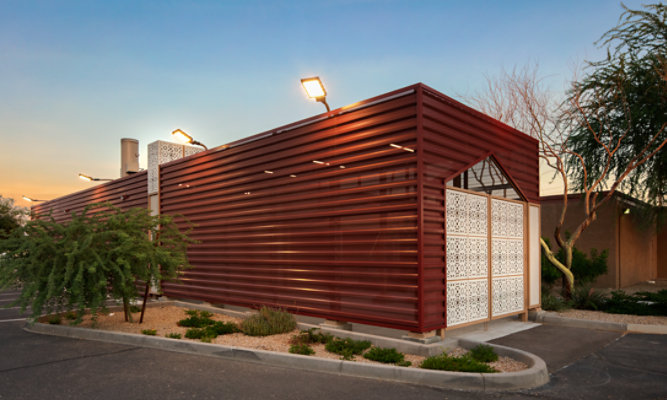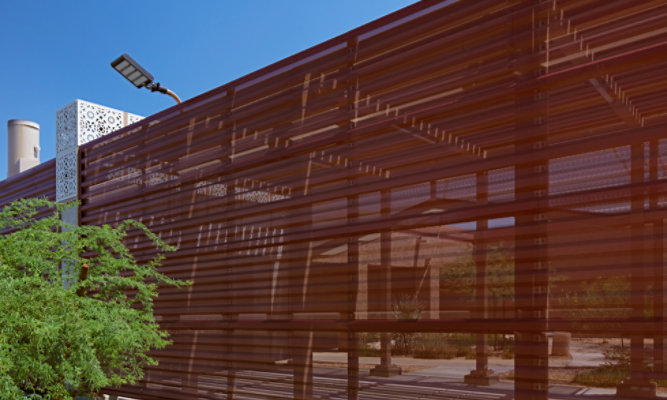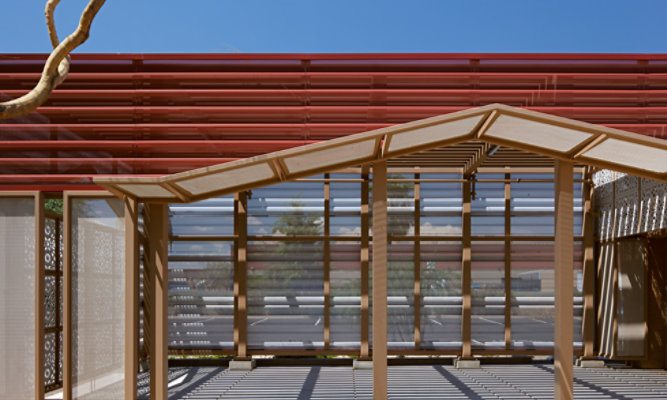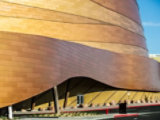 Fluropon is Sherwin-Williams flagship 70% PVDF coating system for architectural metal building products. Its superior durability and color retention keeps your building facade looking new for decades to come. Available in over 50,000 colors, Fluropon meets the industry's most rigorous standards including AAMA 2605.
Skip carousel content
Architectural Projects
Get Inspired
Sherwin-Williams has collaborated with architects and building product manufacturers around the globe to help bring monumental architecture to life in vibrant color that withstands the test of time.
View all of our projects