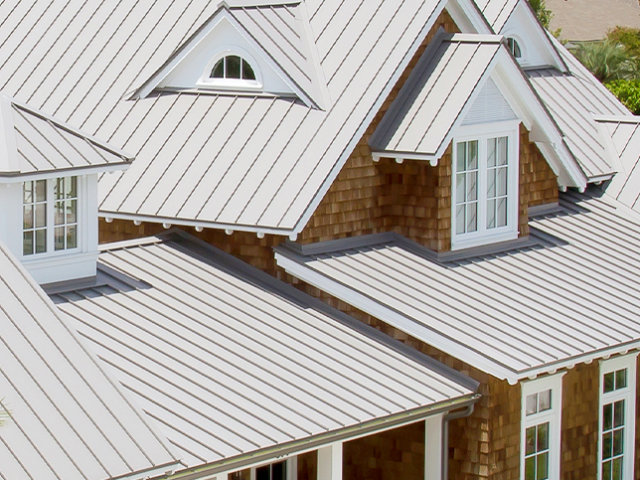 Metal Roofing Solutions
Sherwin-Williams Coil Coatings metal roofing solutions allow you to work smarter, not harder. We've spent decades providing unparalleled expertise and innovation that our customers require to stay ahead in a competitive marketplace. Elevate your metal roofing business to a whole new level with our industry-leading expertise and proprietary product and service offerings.
Benefits of a metal roof coated by Sherwin-Williams
Built by innovation.
With a long legacy of innovation and wondering what's next, Sherwin-Williams provides high-quality, state-of-the-art coatings systems and product offerings that are designed to look like new for years to come.
Standing the test of time.
Our field-proven Fluropon and WeatherXL coatings protect against the harshest conditions by meeting the most rigorous specifications in the industry—giving you lasting durability and quality.
Exposure to the sun (UV light), moisture and humidity, high temperatures and temperature fluctuations can lead to color changes, chalking, blistering, corrosion and many other physical factors to the protective metal coating. Understanding how it can affect our product helps Sherwin-Williams develop and deliver superior products to our customers.
Inovation Begins at the Test Fence
Color expertise is what we do.
Over the years, Sherwin-Williams has achieved lasting beauty through science, innovation and research. As color experts, we are proud to offer inspiration and color trends for both residential and commercial metal roof applications. 
Explore Our Color Cards
Raise your sustainability footprint.
Sherwin-Williams offers more energy-efficiency by helping to mitigate the urban heat island effect. Direct sunlight and heat are easily absorbed by dry, exposed man-made structures, which increases surface temperature and results in higher energy costs. Cool metal roofing can offset this effect with Sherwin-Williams Solar Reflective (SR) coatings—Fluropon and WeatherXL. 
Explore our Cool Coatings Sell Sheet
Invest in long-term peace of mind.
Metal roofing brings more business your way, and there is no better time to expand your product offering and elevate your profitability. What's more, a metal roof coated by Sherwin-Williams can help to regulate a home's temperature, decreasing heating and cooling bills up to 40%. In addition to saving on energy cost, a metal roof offers far less maintenance needs or repairs—saving an estimated 60% over its lifespan.

Quick Links: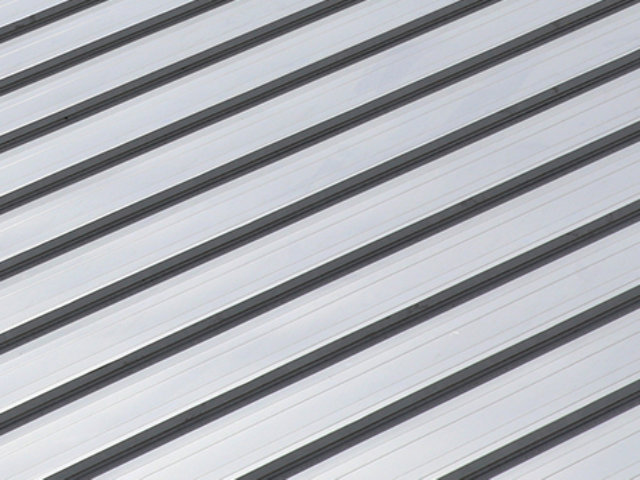 Reay to make more with metal?