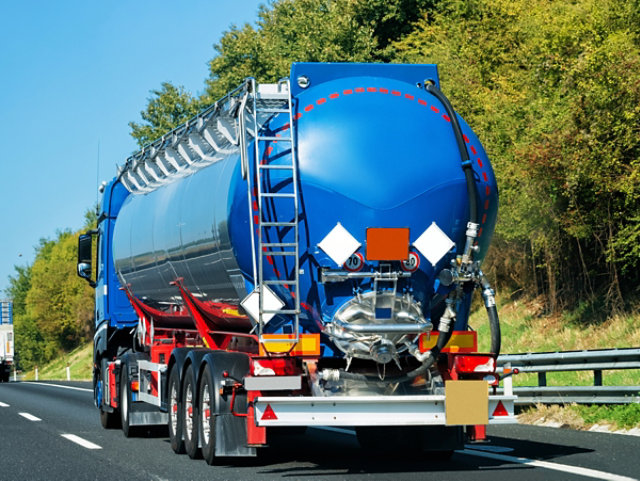 Transportation Coatings
Built to Perform
Sherwin-Williams Transportation Coatings o­ffer a complete portfolio of liquid, powder, and electrocoat technologies to meet your application requirements.  Our industry-leading products and technical expertise provide superior performance and drive total cost savings for your applications.  Our coatings offer your operations a secret weapon through excellent dry time, increased throughput, and first-pass yield, resulting in an overall lower total cost.
Our coatings are designed to last and support OEMs, suppliers, and upfitters manufacturing and finishing work trucks, recreational vehicles, power sports, truck trailers, engines, componentry, freight locomotives, and passenger rail.
Commercial

Commercial vehicles have it rough, literally. That's why we design finishes that are meant to last. Our coatings combine the beauty and lasting finish that protect your brand and the field-tested durability that protect your customer's investment.

Passenger Rail/Locomotive

Sherwin-Williams passenger rail and locomotive solutions deliver an unmatched combination of performance and long-term weathering protection required to brave the elements. Our formulations provide the aesthetics of automotive paints and the rugged performance of industrial coatings.

RV and Sport Utility

From road trips to offroading and long periods of storage, your products need to stand up to it all. Sherwin-Williams Recreational Vehicle coatings are designed to meet the RV and sport utility OEMs and suppliers' high-quality performance, color, and environmental needs.

Shipping Container

Sherwin-Williams offers innovative technologies that, last longer in the field, help you apply coatings faster, and keep contents safe on the inside. We know containers, how can we help?

Truck and Bus

Corrosion on equipment is a severe issue for manufacturers and operators. From liquid to powder, Sherwin-Williams works with industry leaders to understand changing needs to ensure coatings continue to last for all the miles your equipment will run.

Underbody/Underhood

The most important parts of a vehicle are the ones people do not see. Sherwin-Williams offers a full line of coatings designed to protect the parts that are most exposed to grime, wear, and tear. Check out our lineup of underbody and underhood solutions.