V: an Analysis Report
In V, we're taking a deep dive into the analysis step — but we're not just analyzing future trends, we're analyzing our past, present and future.
We're putting our predictions under a spectrophotometer to understand what we got right, what influenced unforeseen shifts and what this means for the next eVolution of color. We're looking back to look ahead: our most thorough analysis to date educates this year's forecast for the next three to five years.
Experience V: An Analysis Report
On behalf of the Sherwin-Williams DesignHouse team, we're thrilled to introduce our latest trend forecast, FUSE, created to inspire and influence industrial, product and CMF designers. These collections of individual and complementary colors reflect future trends that will serve industrial markets over 3-5 years.
View the FUSE Forecast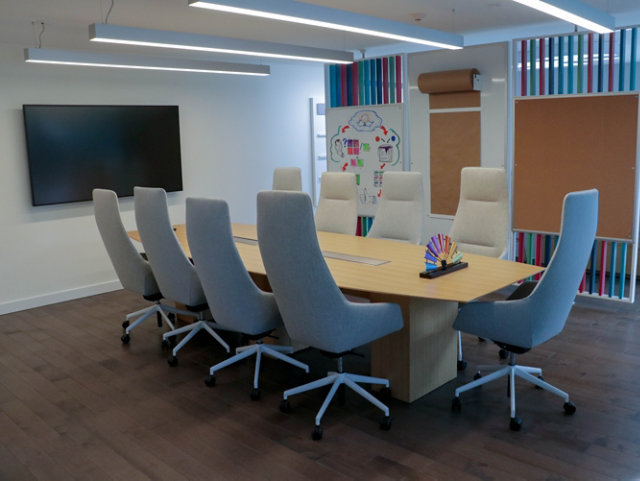 Your Design Ecosystem
From Concept to Reality
A first-of-its-kind facility for the industrial market, DesignHouse - located in Minneapolis, MN - is a unique space where teams can collaborate, find inspiration, and receive assistance with increasing speed to market for new colors and products. Interested in learning more? Talk with us about what DesignHouse can do for you.
At DesignHouse, we understand the power color has and together we can formulate coatings that have the appearance and performance you need for your products. Within this space, you can develop coatings in multiple technologies for a variety of substrates. Dedicated to collaboration and driven by curiosity, our DesignHouse team is comprised of color authorities who bring the expertise on how to produce finishes that your consumers desire.
Color is a universal language. DesignHouse provides you and your designers with full access to powder, liquid, and e-coat labs, technical teams, and Color Material Finish Consultants. The ability to collaborate in real time dramatically decreases the amount of time needed to achieve a color match, in some cases reducing the process down from six months to one week.
The Story Behind DesignHouse

One of the biggest visions that we had was really to develop a collaborative center where everyone can be in the same place at the same time. Our customers can now come in and collaborate with us here on site and ask us "what if?"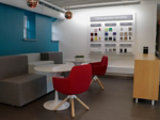 Let's Connect
Interested in learning more? Talk with us about what DesignHouse can do for you.