Coatings: Unlocking Sustainable Packaging
In a recent article, published on The Metal Packager Website, Sarah Dubail, Senior Regulatory Affairs Specialist for Sherwin-Williams Packaging Coatings, discusses how metal packaging has a key role to play in the shift to a more sustainable packaging industry and the development of valPure® V70 supports this by enabling metal packaging to work successfully as a sustainable solution for the food and beverage industry.
Team, M. P. (2023, May 25). Coatings: unlocking sustainable packaging. The Metal Packager. 
Skip carousel content
Discover More
Industry Expertise and Innovation
See how Sherwin-Williams Packaging Coatings helps customers find customized solutions for their projects.
​ ​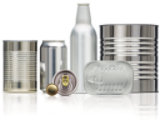 Cutting-edge Non-BPA* Epoxy technology for interiors of Beverage cans and Ends, Food D&I Cans, and Monobloc container applications. (V70 Series)