High Performance Flooring
Designed for form, function and performance
Your commercial floors work hard. To withstand whatever walks, drives or rolls across them, you need sustainable flooring coatings to help your facilities maintain the highest level of performance from the ground up.
Sherwin-Williams Protective & Marine has answered those needs with a diverse range of functional resinous flooring systems that resist chemicals, abrasion and impact to support virtually any industrial or commercial application — from warehouses to parking decks to food service operations.
And if you are looking for an extensive line of color options and design styles for full aesthetic décor at schools, stadiums and other public spaces, our decorative flooring systems will look great and help you minimize maintenance needs and future costs.
Call us to let our expert flooring professionals guide you from specification to application to future maintenance.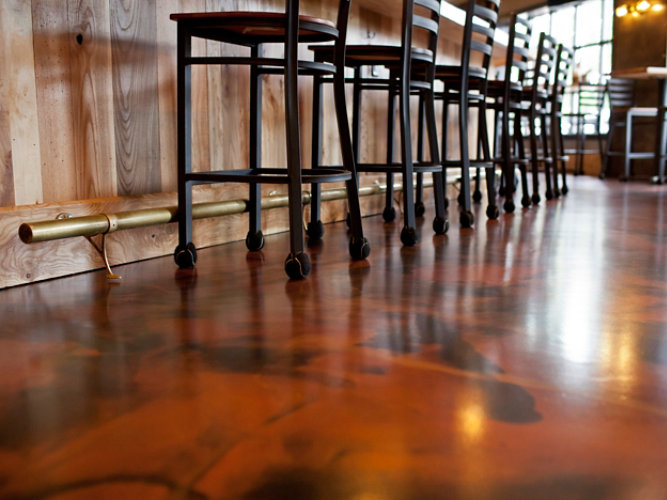 Solutions for Your Industry
We're here to ensure your entire project is running smoothly and efficiently.
LEARN MORE
Find out more about our innovative coatings for a variety of industries.
FIND A PRODUCT