Water Tank Color Designer
Let Your Creativity Flow
Optimize your tank with the Sherwin-Williams Water Tank Color Designer.  This web-based tool allows owners, engineers and contractors to create and design color combinations easily in a fully interactive experience.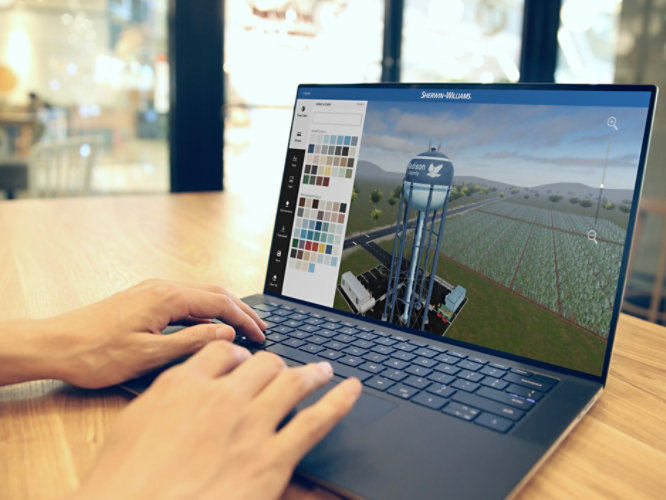 Let Your Creativity Flow!
Water Tank Color Designer Features
Several water tank styles ready to customize
Acces to a variety of colors
Option to upload and view YOUR VERY OWN LOGO
Add striping and select stripe width
Customize branding
Choose envirnoment
Interactive 360° degree viewing
Professional design support upon request
Save and share your design
Skip carousel content
Discover More
Industry Expertise and Innovation
See how we help customers find customized solutions for their project and application challenges.
Explore our industry solutions and technology to help protect your assets.
LEARN MORE
Find out more about our innovative coatings for a variety of industries.
FIND A PRODUCT