Changes to NSF 61/600 Standard
The Impact for Potable Water Linings
Changes to NSF/ANSI/CAN 61: Drinking Water System Components will take place on January 1, 2023. Due to the upcoming proposed changes, a broad number of solvent-based lining products currently used in the potable water market will be affected and potentially eliminated from certification under the standard. 
Sherwin-Williams is your trusted resource to support you and help answer questions about this change.  We are committed to delivering the most user-friendly products, including 100% solids technologies, that will comply with revised industry standards and meet the lifecycle objectives of the end user.
Have questions? Let's talk.
INDUSTRY UPDATE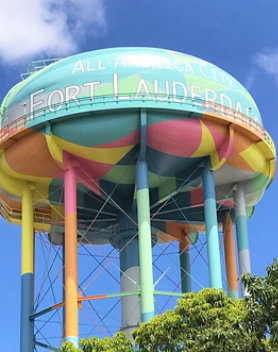 How Will These Changes Impact Us?
Extractable Limit Changes to NSF 61/600 Standard
Changes to requirements regarding organic solvents and other compound extraction limits will take place January 1, 2023
Proposed changes include a drastic reduction of the Maximum Contaminant Levels (MCLs) of xylene, toluene and ethylbenzene
Download our tech bulletin for details on upcoming changes to this standard
Heywood's H2O Rants: NSF 61/600 Changes
COMPOUND
PREVIOUS CRITERIA IN PPB (TAC/SPAC)
NEW CRITERIA IN PPB (TAC/SPAC)
IMPLEMENTATION DEADLINE

Benzo(a)pyrene

0.2/0.02

0.04/0.004

Immediate

Perfluorooctanoic acid (PFOA) &
Perfluorooctanesulfanic acid (PFOS)

3/0.3

0.07/0.007 (Total)

Products must comply by 1/1/2020

Triphenylphosphine Oxide

3/0.3

1/0.1

Products must comply by 1/1/2020

Total Xylenes

10,000/1000

90/9

Products must comply by 1/1/2023

Toluene

1000/100

60/6

Products must comply by 1/1/2023

Ethylbenzene

700/70

140/14

Products must comply by 1/1/2023
Explore our industry solutions and technology to help protect your assets.
LEARN MORE
Find out more about our innovative coatings for a variety of industries.
FIND A PRODUCT