New Sherwin-Williams Cellulosic Fireproofing Coating Delivers Efficiencies in Applying Lasting Corrosion and Fire Protection
FIRETEX® FX9502 epoxy intumescent coating offers time, labor and cost savings with lower thicknesses, reduced coats and fast drying times
CLEVELAND, OHIO (May 26, 2021) – The new FIRETEX® FX9502 cellulosic fireproofing coating from Sherwin-Williams Protective & Marine offers applicators an array of efficiencies when applying long-term corrosion and fire protection to structural steel for buildings. Applicators using the 100% solids epoxy intumescent coating can save hours, labor and costs through a combination of low application thicknesses, reduced coats and exceptionally fast drying times. The solution, which offers up to three hours of protection to structural steel in cellulosic fires, requires a lower dry film thickness (DFT) and is easier to apply compared to competitive epoxy fireproofing coatings. It also delivers better protection from corrosion, damage and wear compared to alternative acrylic intumescent coatings. In addition, the attractive, smooth coating offers an architecturally pleasing finish compared to bulky cementitious Spray Applied Fire Resistant Materials (SFRMs), enabling the use of exposed steel throughout buildings.

With faster applications and handling times, FIRETEX FX9502 gives applicators, general contractors and building owners the ability to keep construction projects moving without delay.

"Application efficiencies for fireproofing materials are critical to keeping building projects on schedule. Any delays related to the availability of coated structural steel can push timelines back and create construction bottlenecks," said Max Tritremmel, Fire Protection Market Segment Director – Americas for Sherwin-Williams Protective & Marine. "With faster applications and handling times, FIRETEX FX9502 gives applicators, general contractors and building owners the ability to keep construction projects moving without delay."
FIRETEX FX9502 offers some of the lowest competitive thicknesses in the ASTM E119 designs for fire ratings up to three hours and features a reduced total number of coats compared to acrylic intumescents. These benefits, plus the product's mesh-free application, all contribute to time, labor and cost savings. FIRETEX FX9502 can be applied either onsite or offsite, providing flexibility for project managers and project scheduling. The coating can be applied at a lower thickness than competitive epoxy intumescents, reducing material and associated labor costs.
With many fire ratings able to be achieved in as little as two coats when using FIRETEX FX9502, steel can be fire protected in just one working day. In addition, the coating's typical overnight dry-to-handle times enable fully fire protected steel to be quickly transported from the paint shop or on-site application area to the construction site. These efficiencies deliver real benefits to applicators, who rely on fast turnrounds and throughput.
Further enabling efficiencies for applicators, FIRETEX FX9502 has excellent sag resistance and can be applied at a high film build with minimal finishing requirements. For added flexibility, it can also be applied via trowel, single-leg airless or plural-component methods.
The ASTM E119-certified FIRETEX FX9502 is highly resistant to damage and wear, meeting UL2431 durability requirements for cyclic weathering, impact, vibration, salt spray resistance and other key environmental factors. The coating can extend the life of assets in a range of environments from conditioned internal spaces to exterior heavy industrial applications without requiring a topcoat. With enhanced durability compared to acrylic intumescent coatings, it can better withstand the rigors of high contact spaces where people, objects and equipment may impact coated columns.
For building owners and architects, the epoxy formulation of FIRETEX FX9502 presents versatile design possibilities to showcase structural steel in both interior and exterior environments. The material allows architects to create complex building designs with exposed steel, compared to traditional designs that hide steel coated in unattractive cementitious fireproofing materials behind drywall and expensive decorative cladding. The exposed, coated steel can be topcoated with a wide variety of protective coatings to further enhance its decorative appearance.
FIRETEX FX9502 can be specified for a wide array of public buildings and structures, including hotels, convention centers, atriums, bridges, airports, transportation terminals, schools and gymnasiums. Its durability also makes it ideal for use in parking garages, warehouses and heavy-duty manufacturing facilities.
Specifying the appropriate fireproof protection coatings and application thicknesses requires careful consideration – and the support of knowledgeable experts. The Sherwin-Williams Fire Engineering and Estimation Team (FEET) is available to offer industry-leading technical and engineering support, including technical advice, training, recommendations, customized coating thickness calculations, and fire protection and engineering designs.
FIRETEX FX9502 cellulosic fire protection is now available through the extensive Sherwin-Williams distribution network across North America. For more information, click here.

Sherwin-Williams Protective & Marine Coatings delivers smart asset protection and unmatched commercial, technical and specification service to customers in a wide array of markets, including Oil & Gas, Water & Wastewater, Bridge & Highway, Steel Fabrication, Flooring, Food & Beverage, Mining, Rail, Marine, Power Generation and Fire Protection. From alkyds to zincs, Sherwin-Williams offers a complete line of time-tested, high-performance coatings and systems to combat corrosion, supported by the largest group of NACE-certified professionals in the industry. Our world-class product portfolio is backed by premier technology and innovation platforms, and includes a growing line of Global Core products available at the same quality and performance standard anywhere in the world, and delivered from over 5,000 company-owned North America locations and across our rapidly growing international distribution footprint. The Protective & Marine Division is part of the Sherwin-Williams Performance Coatings Group, which supplies a broad range of highly-engineered solutions for construction, industrial, packaging and transportation markets in more than 120 countries in the world. Founded in 1866, The Sherwin-Williams Company is a global leader in the manufacture, development, distribution and sale of paints, coatings and related products to professional, industrial, commercial and retail customers.
Skip carousel content
Project Photos
FIRETEX FX9502 Fire Protection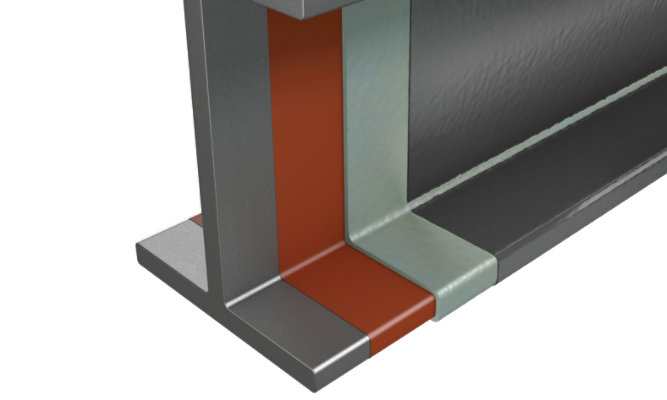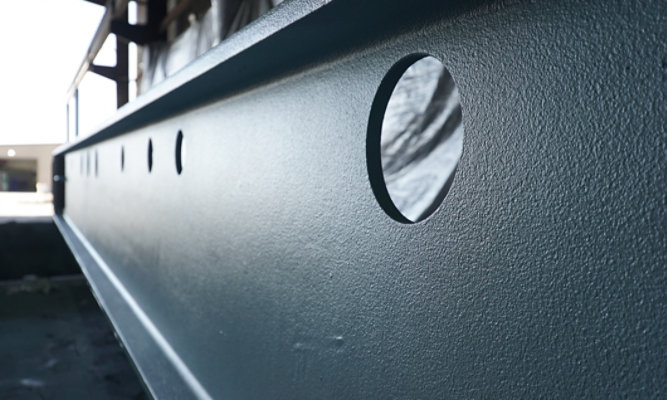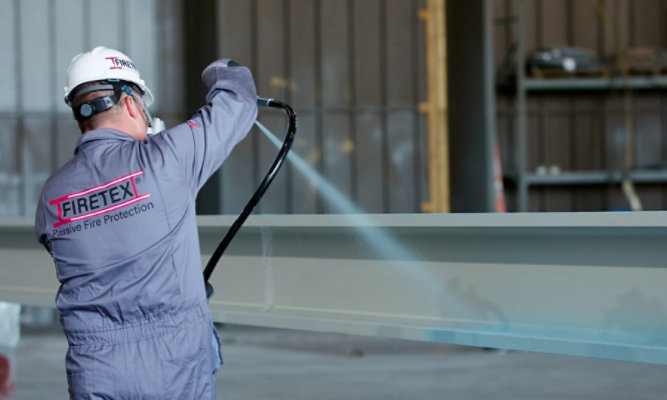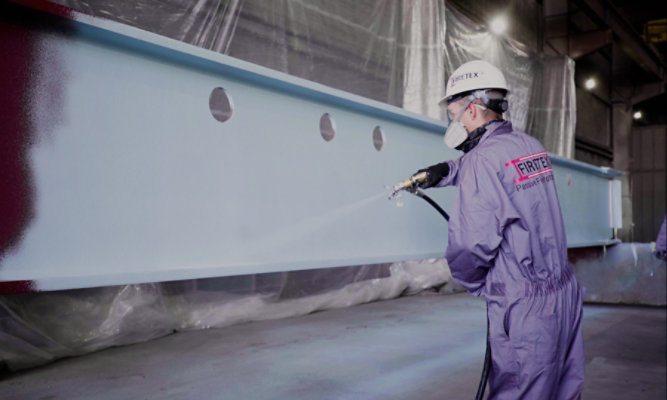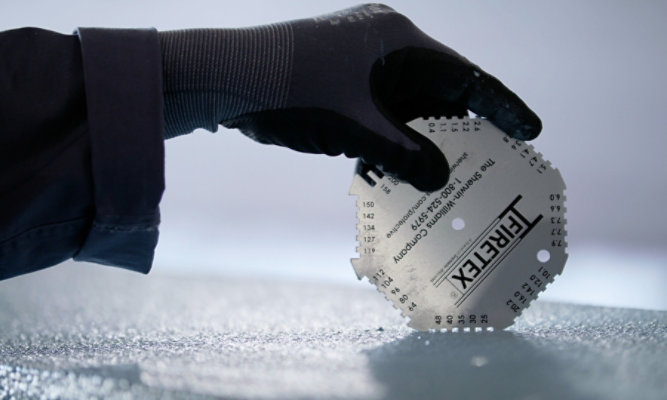 Skip carousel content
Discover More
Industry Expertise and Innovation
See how we help customers find customized solutions for their project and application challenges.
​ ​
Explore our industry solutions and technology to help protect your assets.
LEARN MORE
Find out more about our innovative coatings for a variety of industries.
FIND A PRODUCT