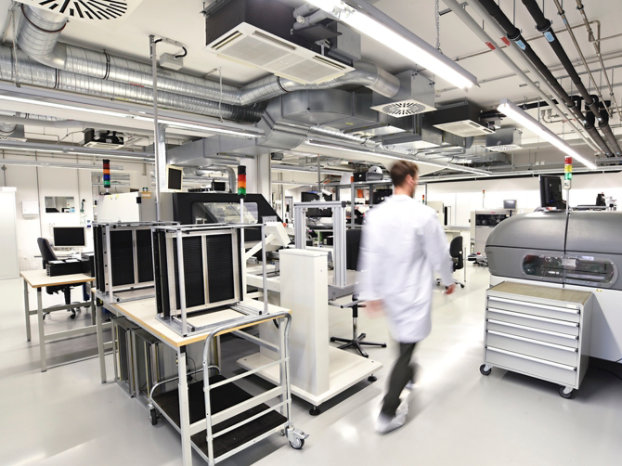 Semi-Conductor Facilities
The semi-conductor industry is a critical component in our everyday lives. Rapidly evolving, it is driven by a vision of a technological future. We support that same vision with industry-leading technologies that help protect assets, extend lifecycles and improve work efficiency.
INNOVATIVE SOLUTIONS FOR YOUR SEMI-CONDUCTOR FACILITIES 

Semi-conductor fabs and facilities are technically complex, capital intense buildings that house highly sensitive equipment, materials and finished goods. Protection of these critical assets as well as personnel is of primary importance.
Our industry experts understand the intricacies and demands of your operation and can help guide you through the decision-making process. From fire protection to floors, walls and roofs, Sherwin-Williams offers a wide range of products, solutions and services to meet your semi-conductor facility needs.  
Contact Us for More Information 
Explore technology and innovation to protect your most valuable assets.
LEARN MORE
Find out more about our innovative coatings for a variety of industries.
FIND A PRODUCT