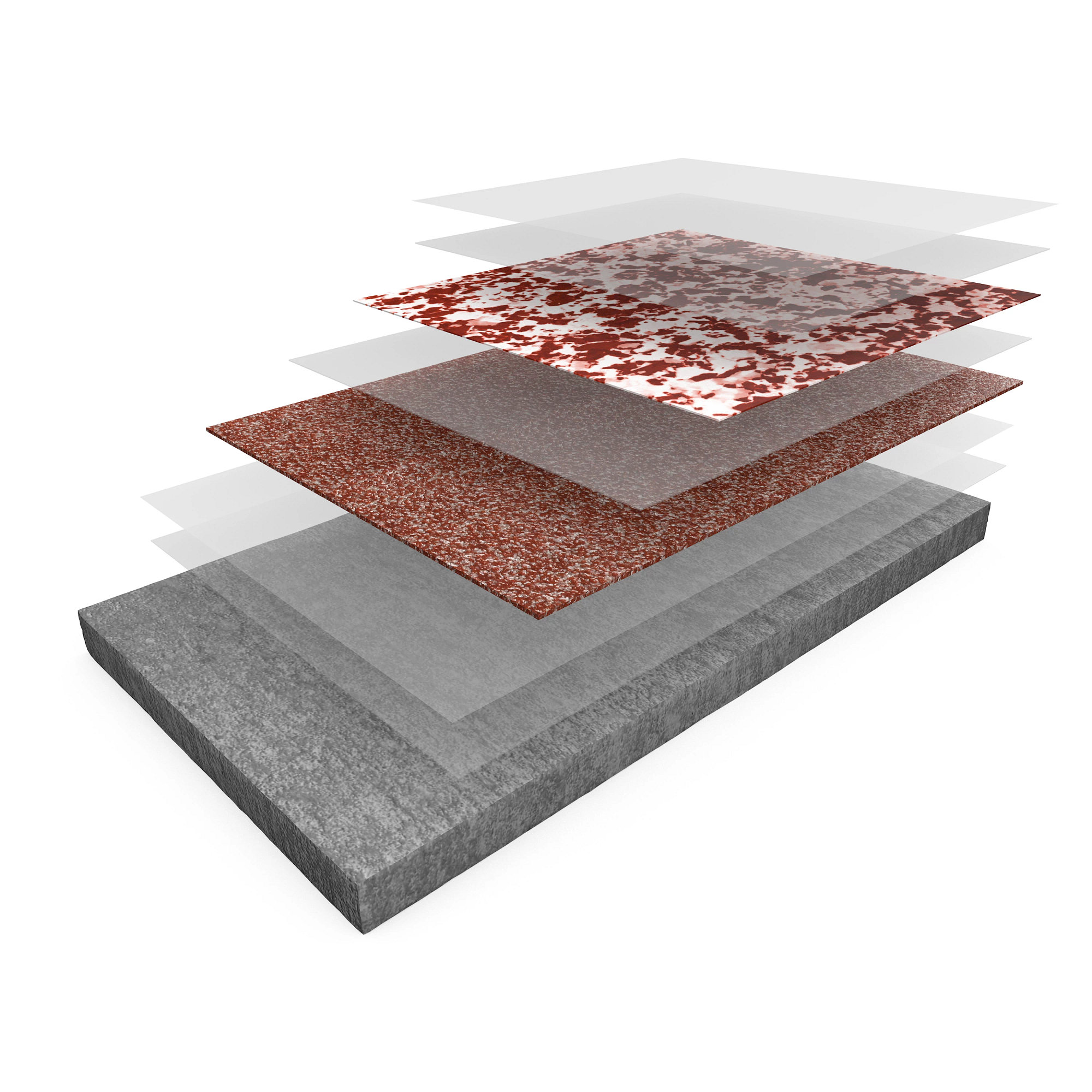 Resuflor™ Deco Flake DQF
Formerly Flake DQF - A four-layer flooring system incorporating colored quartz aggregate, decorative vinyl flake and durable, UV-resistant resins. Choose from a wide variety of textures, solid flake and flake blend color options.
This unique flooring system is comprised of a broadcast of decorative quartz into high solids epoxy, followed by a broadcast of decorative flake. The floor is then sealed and topcoated with a UV resistant epoxy. The system can be applied at varying thicknesses by using different build coats to accommodate concrete conditions or durability requirements. Satin options are also available. The flake and quartz are available in a virtual rainbow of colors and patterns to complement any environment.
Products available for this system: