valPure® V70 Non-BPA Linings - A Breakthrough Technology that Matches the Performance of BPA Coatings and Delivers a True Circular Economy
In this Sherwin-Williams article, learn how valPure® V70 non-BPA coatings meet stringent regulatory requirements for food safety and deliver a true circular economy.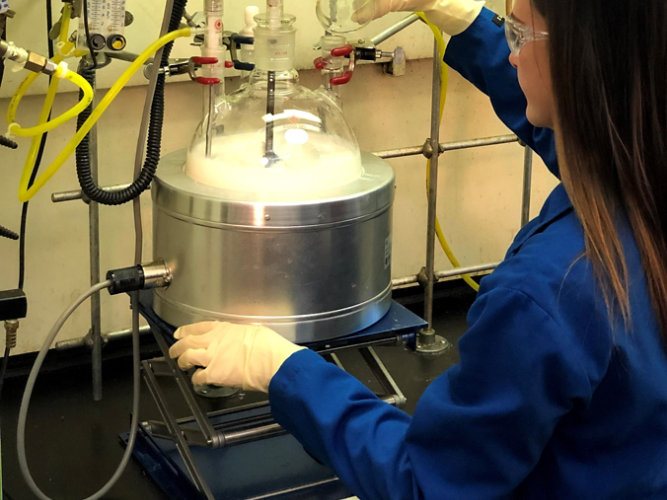 VALPURE® V70 NON-BPA LININGS – A BREAKTHROUGH TECHNOLOGY THAT MATCHES THE PERFORMANCE OF BPA COATINGS AND DELIVERS A TRUE CIRCULAR ECONOMY
The valPure V70 series of non-BPA coatings is the first solution that meets the industry's increasing need for industry-standard performance in non-BPA lining options for shelf-stable light metal packaging. It matches the performance benefits of BPA-based coatings, but valPure V70 is based on epoxy ingredients that do not contain BPA.
For producers of food and beverages sold in light metal packaging (and the can makers who supply the packaging), valPure V70 delivers the performance brands have relied on for decades from epoxy can coatings. This includes corrosion protection, flavor protection and sensory performance. valPure V70 meets stringent international regulatory requirements for food safety and is approved for use in most food packaging applications.
Safety by Design
After identifying the monomers that make up valPure V70 through its Safety by Design process,1 Sherwin-Williams Packaging Coatings encouraged toxicologists, independent laboratories and universities to evaluate the estrogenic activity and migration profile of the ingredients that compose valPure V70. Extensive reviews and testing have shown that valPure V70 (and the ingredients used in valPure V70) has no detectible level of estrogen activity or migration.
Dr. Ana Soto of Tufts University (author of the European Environmental Agency's "Late Lessons from Early Warnings" report,2 who addressed the BPA concern in 2013) evaluated the monomers that compose valPure V70 using in vitro and in vivo assays. Her findings provide compelling evidence of the absence of estrogenic activity.3
Through extensive testing, Dr. Michael Mancini, Professor, Molecular and Cellular Biology, Baylor College of Medicine (in association with Cheryl Walker, Professor, Texas A&M University Institute of Biosciences and Technology) found valPure V70 demonstrated low potential for affecting estrogenic or androgenic endocrine activity.4
Regulatory and Stakeholder Approvals

G4: valPure V70 received a positive opinion as a starting monomer for polymers for use in food contact coating formulations in December 2016.

Cradle to Cradle Platinum Certified: Cradle to Cradle is recognized as a preferred product certification by many leading brands, organizations and sustainability standards. valPure V70 meets the Platinum level requirements.5
ANSES: The French Food Safety Agency conducted a first review in August 2016 and a second review in September 2020. Its Endocrine Activity working group noted no concerns about V70 relating to the endocrine activity issue.
The innovative breakthrough that Sherwin-Williams achieved by developing the first non-BPA coatings for metal cans has also been acknowledged on several occasions by European stakeholders. This achievement has been recognized by the European Commission,6 the NGO ChemSec7 and the Forsythia Foundation .8
The introduction of valPure V70, a non-BPA lining, solidifies the value of the metal can for producers of food and beverages sold in light metal packaging and the can makers who supply the packaging. It also enhances the metal can's role in global sustainability initiatives and addresses the global challenge of food waste.
To learn more about the value of metal cans and non-BPA coatings, download our full whitepaper, The Revival of the Metal Can.
Sources:

1 https://industrial.sherwin-williams.com/na/us/en/packaging/products-by-industry/valpure/safety-by-design.html
2 https://www.eea.europa.eu/publications/late-lessons-2/download
3 http://pubs.acs.org/doi/abs/10.1021/acs.est.6b04704
4 http://journals.plos.org/plosone/article?id=10.1371/journal.pone.0180141
5 https://www.c2ccertified.org/get-certified/product-certification
6 https://publications.europa.eu/en/publication-detail/-/publication/2d7fc4d1-96f6-11e9-9369-01aa75ed71a1
7 https://marketplace.chemsec.org/Alternative/valPure-V70-the-first-next-generation-coating-technology-with-epoxy-like-performance-28
Skip carousel content
Discover More
Industry Expertise and Innovation
See how Sherwin-Williams Packaging Coatings helps customers find customized solutions for their projects.
​ ​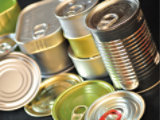 Cutting-edge Non-BPA* Epoxy technology already available for Beverage Can Interior, Beverage End Interior, Food D&I Interior, and Food Exterior applications.(V70 Series)