Landmark Factory Building Flooring Moisture Problems Solved With Resuflor Topcoat
Resuflor Topcoat system with oil-tolerant primer applied to prevent delamination and then Resuprime MVT epoxy resin membrane used in areas where moisture had been detected
Finished with 2 coats of Resuflor HB high build epoxy coating to transform this unit and create a modern flooring industrial floor surface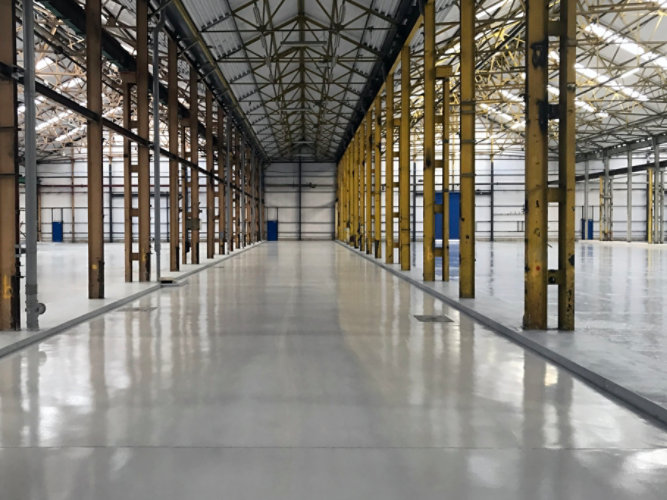 Background
The foundry was previously known as the Leeds Copperworks and then Yorkshire Copperworks and has played host to a number of industrial breakthroughs, as well as royal visits, and at its peak was the workplace of a 5,000 strong workforce before it closed in 1980. From the invention of the Yorkshire fitting and the supply of materials for shipbuilding repairs in World War I, The Copperworks has played a pivotal role in British industry and history. Generations of families have worked at the site, seeing the transition through its various names as well as multiple mergers and takeovers since. In 1930 a works brass band was formed as the Yorkshire Copperworks Band which still exists today as the Yorkshire Imperial Band, or Yorkshire Imps, performing in Middleton Park in recent years.
Challenge
The 24,400 sq metre concrete floor surface of the 90-year-old former foundry was in varying states of disrepair with several layers of coatings and iron tracks, with heavy wear and tear and oil contamination. Experts from Sherwin-Williams, having examined the various challenging environmental issues, scheduled a programme of flooring installation to meet the exacting specifications which would include diamond grinding and shotblasting to finish its restoration as a modern warehouse facility.
Solution
An oil-tolerant primer was applied to prevent delamination and Resuprime MVT - a two- component epoxy resin membrane – was used in areas where moisture had been detected. This was finished with two coats of Resuflor HB, a high-build, low odour, epoxy resin industrial floor coating for high impact and wear resistance, with a high gloss finish and strong adhesion onto varied substrates including concrete. Installation was by Monarch Flooring and the client was Allied Glass. Resuflor HB is available in appropriate primers and a variety of colours. Outcome The site has been refurbished with buildings re-roofed and re-clad and a modern warehousing and distribution facility of 300,000 sq ft has been created for owners Towngate plc. Matthew Jones, of Jones Hargreaves building consultants who led the project, said: "A solution was required to coat the floor to provide a sound surface which the tenant could keep clean easily. "Sherwin-Williams has provided a first-class solution, providing a suitable specification and details of the guarantee within a very short space of time to assist us in meeting the programme to a very high standard."
Skip carousel content
Photo Gallery
Resuflor HB system floor finish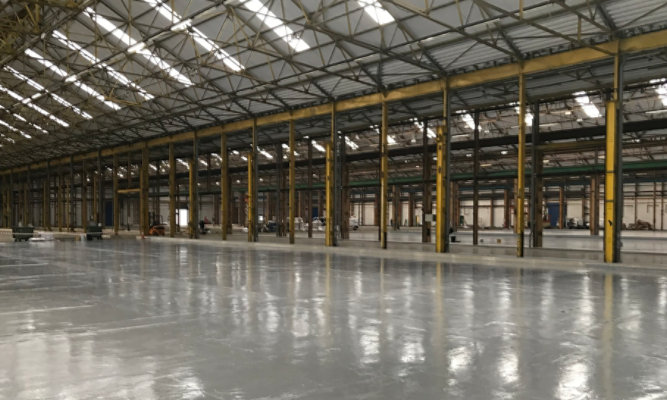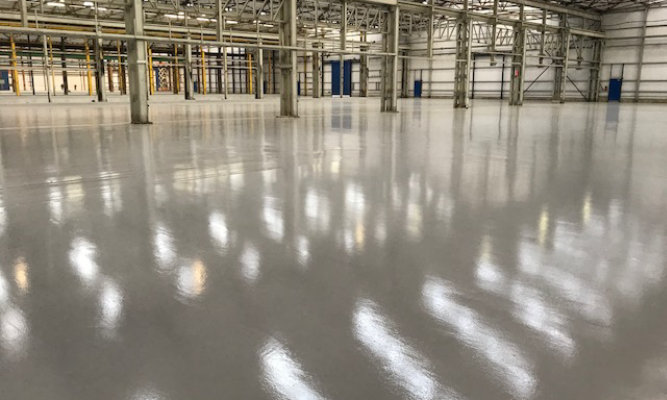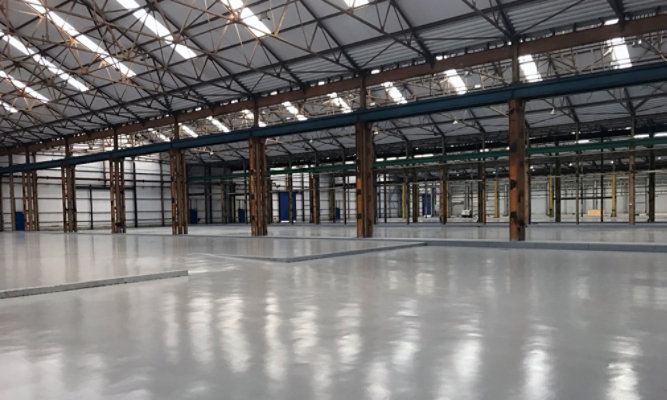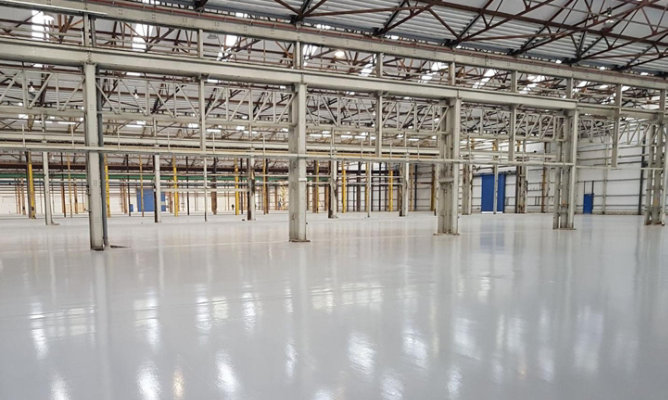 Find out more about our innovative coatings for a variety of industries.
FIND A SYSTEM