The Etihad Stadium Uses Resuflor HB For Tough Bright Floor Finish To Concourse Areas
The home of Manchester City Football Club where heavy footfall traffic occurs has a flooring solution with Resuflor HB providing a safe and decorative floor finish throughout the concourse areas
Resuflor HB high build epoxy floor finish has been a proven solution as a safe floor finish throughout concourse areas at the Etihad Stadium for over 10 years. The finish provides a tough finish which is durable against heavy footfall with a light texture which meets safety standards providing an anti-slip finish in dry and wet conditions which is cleanable within the housekeeping regime at the stadium.
The City of Manchester Stadium has been in constant use since the Manchester Commonwealth Games in 2002, hosting Premier League football and some of the biggest outdoor concerts Manchester has held. As a result, the grey concrete floors throughout the stadium were becoming worn, losing the protective finish and not providing the degree of bright aesthetics required to take the Stadium forward.
Seamless solution

Resuflor HB was used across the 12,000 sq metres of concourses and facilities of the stadium, as it is an easy to apply over large areas, its a hard-wearing product which cures quickly and is simple to maintain. An anti-slip agent can also be included to ensure maximum safety for the thousands of people who will use the concourses over the course of a season.
Resuflor HB product was supplied in bespoke sky blue to match Manchester City's colours, and the coloured high gloss finish is extremely hard wearing, with good general chemical resistance. This allows the surface to be regularly cleaned without damaging the finish and to provide a great looking coloured seamless floor.
Skip carousel content
Photo Gallery
Resuflor HB installed to stadium concourse areas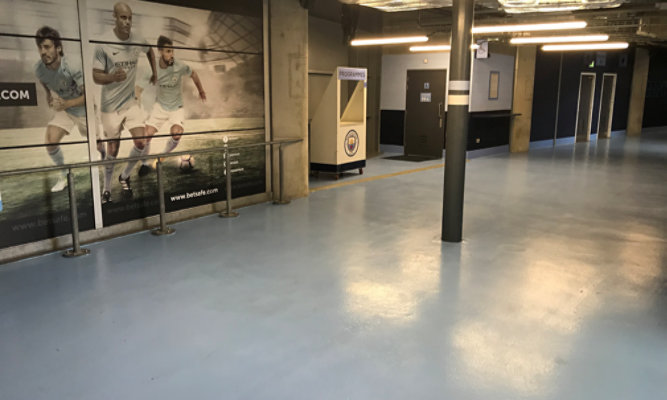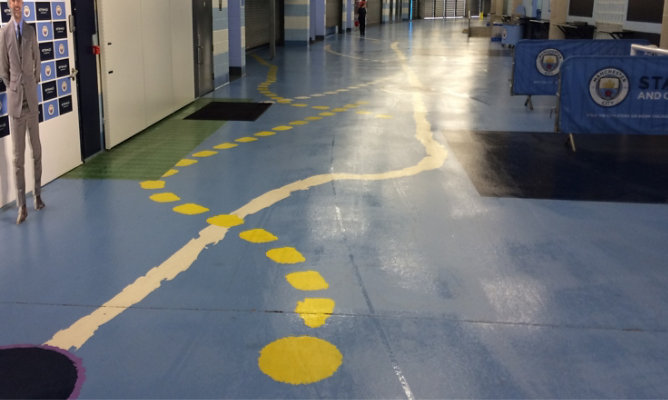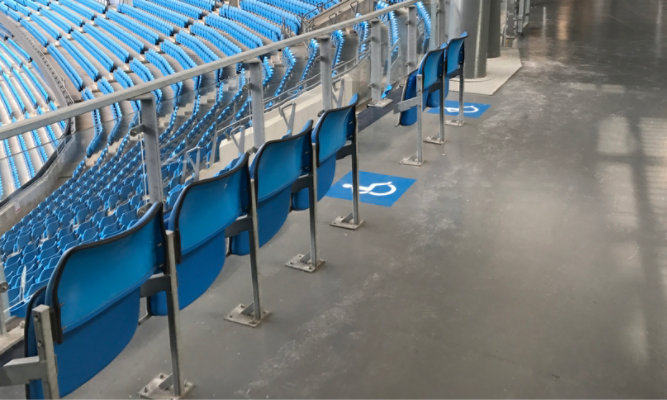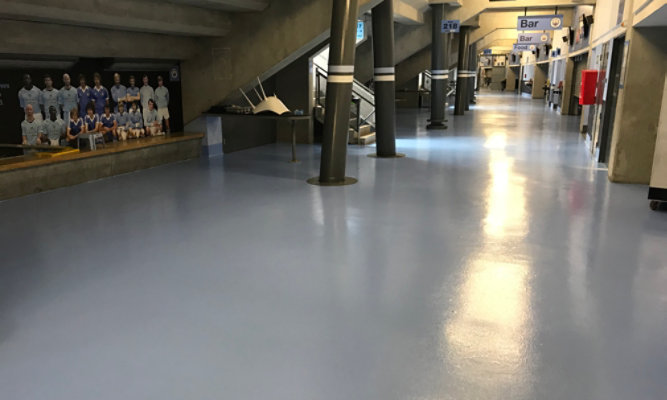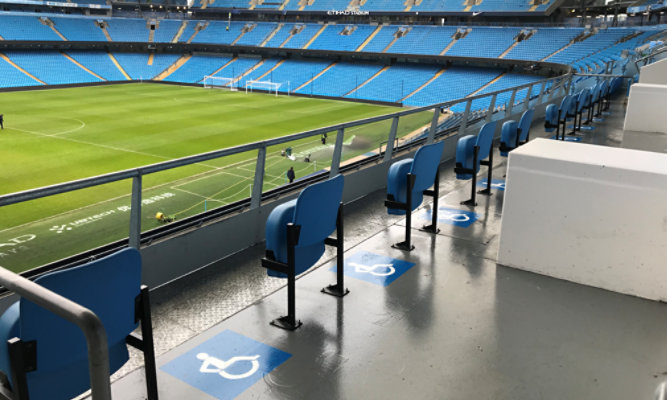 Find out more about our innovative coatings for a variety of industries.
FIND A SYSTEM