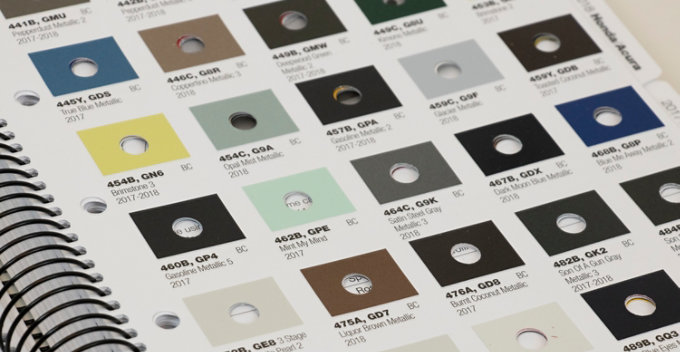 Color is the Heart of our Business
Sherwin-Williams Automotive Finishes offers accurate color matching and superior support. As a leader in color, we have color laboratories around the world, employing highly-skilled colorists, equipped with the latest technology and instrumentation. Our color labs create tens of thousands of new color formulas annually. From our color reference to our formula retrieval systems, our dedication to color matching and reference is evident in accurate, repeatable color formulas.  
FormulaExpress® 2.0 Online Formula Retrieval System
Looking for a specific automotive paint color? Use this tool to search by vehicle, formula, color chip and OEM color code for the perfect match.
Search Now
Color Training
Browse our list of color-specific training courses. From intro level to advanced adjustment and blending, we can help any painter grow their skill set to improve your business.
Sign Up Today