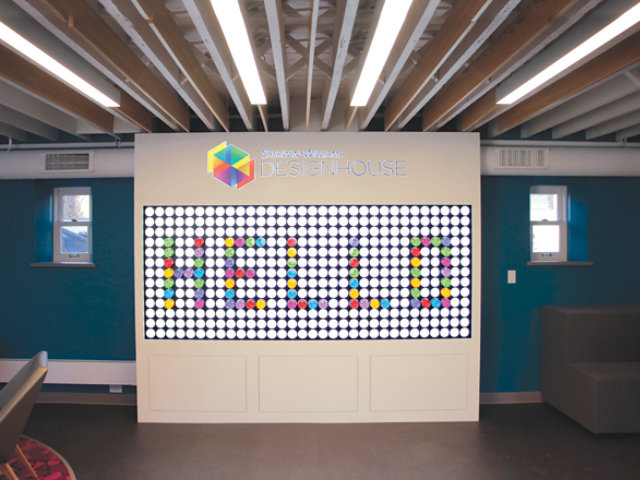 Color, design and advice
Color can be an experience. Based in Minneapolis, Minnesota, the Sherwin-Williams DesignHouse is a color and design service group dedicated to collaborating throughout your color selection and design processes. Our team of color experts studies the latest revolutions in color and design and the greatest achievements in coatings development to keep architects, product manufacturers and original equipment manufacturers (OEMs) ahead of the competition. Work alongside our team to discover, refine and visualize personalized color for your projects. 
Benefits of the DesignHouse
The DesignHouse team consists of experts who are immersed in industry trends and color innovation to offer skilled color advice. Serving as a collaborative space for a variety of architectural and product design needs, the DesignHouse can streamline your path to market.
Services of the DesignHouse
Sit down with the team to determine the best solutions for your needs. Meetings with the DesignHouse team can cover a range of services, including:
Color forecast presentations
Color palette reviews
Regional color palette analyses
Product color reviews
General color and forecasting discussions
Work with our team of color experts for your unique product or project.