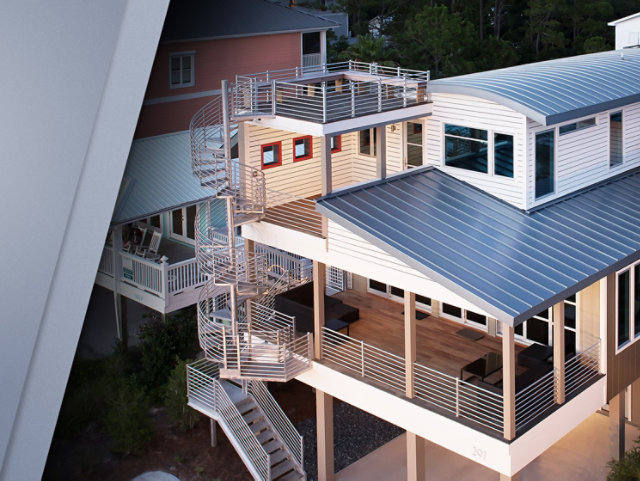 Committed to Quality
Every Sherwin-Williams product is subjected to the harshest testing environments and conditions to ensure our coatings and colors last decades.
Color Can Pass the Test
Everything we develop stands up to intense weather and UV rays while offering exceptional color retention and resistance to chalking or chemical degradation. Over the years, we have perfected our manufacturing process to reduce downtime, improve products and innovate in everything we do. Our restless pursuit of quality and performance ensures that what we create delivers the performance you demand.
State-of-the-Art Testing
Exposure to the sun (UV light), moisture and humidity, high temperatures and temperature fluctuations can lead to color changes, chalking, blistering, corrosion and many other physical factors to the protective metal coating. Knowing our enemy and understanding how it can affect our product helps us develop and deliver superior products to our customers.
Moisture and Humidity Exposure
We use special environmental instruments to speed up the weathering process by simulating dew and rain. By doing this, we can measure the effects of water spray and humidity under extreme conditions.
UV Light Testing
We place sample panels on inclined open racks oriented toward the sun, usually at a 45-degree angle in a southerly direction. This angle, and our approach, ensures full UV exposure.
Sand Durability
Sand abrasion tests and evaluations are performed to appropriate industry association standards by Sherwin-Williams technical experts.
Simulating Natural Weathering
Utilizing QUV Lamp Testing to simulate weathering's impact on the performance of Sherwin-Williams Coil Coatings.

Weatherability Matters

Developing coatings for all conditions, take a glimpse into our test facility.


Featured Video
Innovation is Here
Over the course of 50 years, 100,000+ test fence panels have faced the toughest conditions Mother Nature can dish out. Based on its subtropical location in Fort Meyers, Florida, our weathering site provides conditions that are perfect for natural exposure testing. In fact, it's the most accredited natural exposure facility in the coil and extrusion industry.