Trade Show Trends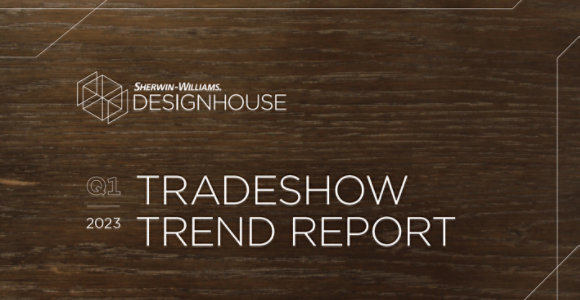 Q1 Tradeshow Trend Report
Our color and design expert, Eric Crosby, makes the round to relevant industry shows to stay on top of the latest trend. To help keep your business at the cutting edge of the wood finishing industry, Eric captures his observations of prevailing trends from these shows and applies his keen eye to where these trends are taking the market.
Read More
Get inspiration any time and anywhere with our Virtual Panel Studio! Sign up to get access to thousands of our wood finishes and find inspiration for your next project.

Learn more about how our custom visualization solution for kitchen cabinet and building product manufacturers can help you get consumers to your products faster.

Check out our full portfolio of coatings solutions, designed to solve your biggest finishing challenges.
Color Express Tintable Program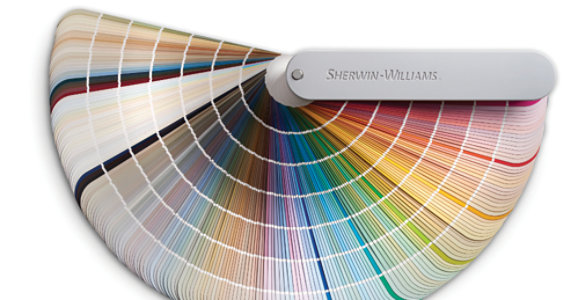 Your solution for quick, precise, and efficient color delivery!
We know how important time and resources are to your business. Our Color Express program, allows you to provide custom color efficiently and consistently while simultaneously elevating your color position in the market. You no longer have to compromise with this program!
Learn more about the program
Visit our case studies library and learn about manufacturers like you who have trusted us to solve their most complex challenges.

Get immediate access to product sell sheets, program brochures, and other collateral that will help you learn more about our offering.
Industries We Serve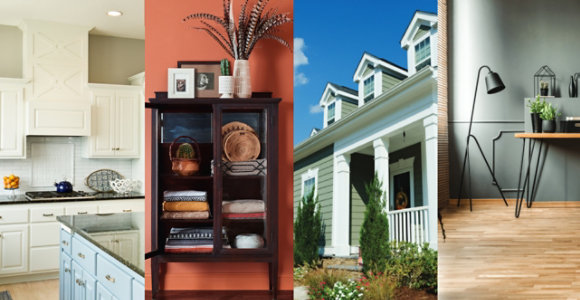 We have the right products to help you create the beautiful, high-performance finishes your customers desire.
Whether you're a manufacturer of kitchen cabinets, furniture, flooring, building products or specialty wood products, we have the right products to help you create the beautiful, high-performance finishes your customers desire. From primers to topcoats, our product offering encompasses the full breadth of technologies and can be customized to your specific performance, aesthetic, and process needs.
Learn More
Whether your focus is on efficiency, performance, aesthetics or all of the above, we provide support throughout your finishing process.

Our Global Color & Design Center in Greensboro, NC, brings you the latest in wood finish trends and helps you make them a reality on your wood products.
Since 1866, Sherwin-Williams has provided manufacturers and finishers with the coatings they need to make their products look better and last longer, while helping their operations meet productivity and sustainability goals. For the industrial wood market, our innovative solutions go beyond coatings to include knowledge, tools, equipment, supplies, and industry-leading support. For a better finish, ask Sherwin-Williams.