Let's Connect Digitally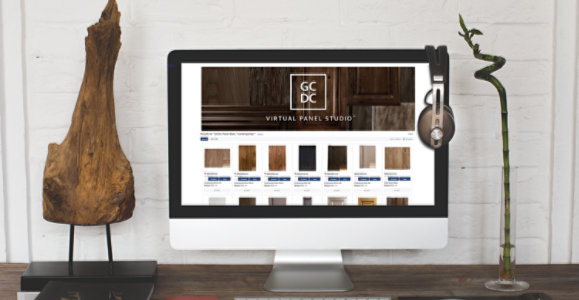 Tools and resources to help you stay connected, any time from anywhere.
Our Virtual Panel Studio™, a first-of-its-kind online inspiration tool, allows furniture, kitchen cabinet, building products, and flooring product developers access to a visual library of high-resolution finished wood panel images. It is the fastest and easiest way to find inspiration for the next great finish — anytime and from anywhere. Learn more about how you can virtually connect with carefully curated trends from our Global Color & Design Center.
Request Access
Visit our case studies library and learn about manufacturers like you who have trusted us to solve their most complex challenges.

Get immediate access to product sell sheets, program brochures, and other collateral that will help you learn more about our offering.
Connect with your customers
Reach your customers where they are...online!
Now more than ever, consumers utilize online tools to aid them in their decision-making process when it comes to making changes to their home's appearance. Our Color Express color visualizers for kitchen cabinet and building manufacturers help consumers interact with your products as they design their homes from anywhere.
Learn More
Interested in learning more? Provide your contact information and your local Industrial Wood Coatings sales representative will be in touch soon.
Video
March 31, 2020
Heart - Colormix 2020
Layered genres and emotions permeate these finishes. They represent a unique fusion of iconic modern design mixed with an intergenerational boho vibe. The result is a collection of natural, casual and "barely-there" finishes that bring to life a meditation on comfort, connection and the pleasures found in the everyday.
See More Trends
Since 1866, Sherwin-Williams has provided manufacturers and finishers with the coatings they need to make their products look better and last longer, while helping their operations meet productivity and sustainability goals. For the industrial wood market, our innovative solutions go beyond coatings to include knowledge, tools, equipment, supplies, and industry-leading support. For a better finish, ask Sherwin-Williams.