The Ins and Outs of the Coatings Market
There are a multitude of vital components that contribute to successful packaging coatings, but sustainability and functionality are two aspects that continue to drive decisions in the industry. As Sherwin-Williams Packaging Coatings (formally Valspar) listened to concerns from consumers about BPA-based products, the division worked to develop next-generation, non-BPA coatings. In this article, Flavio Marchi, Global Marketing Director for Packaging Coatings, discusses the creation of valPure® V70 series of coatings, which uses an innovative development protocol and won the Bronze METPACK 2017 Innovation Award. Discover how this coating system delivers both high-performance characteristics and meets safety requirements.
Article Summary of The Ins and Outs of the Coatings Market appearing in Packaging Europe Magazine, July 6, 2017. Retrieved from https://packagingeurope.com/ins-and-outs-of-coatings-market/
Skip carousel content
Discover More
Industry Expertise and Innovation
See how Sherwin-Williams Packaging Coatings helps customers find customized solutions for their projects.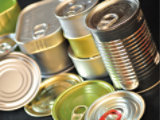 Cutting-edge Non-BPA* Epoxy technology already available for Beverage Can Interior, Beverage End Interior, Food D&I Interior, and Food Exterior applications.(V70 Series)