Solvents
We offer a variety of solvents for coatings reduction, as well as surface preparation and clean up. We also offer paint removers to strip coatings from various types of surfaces and substrates.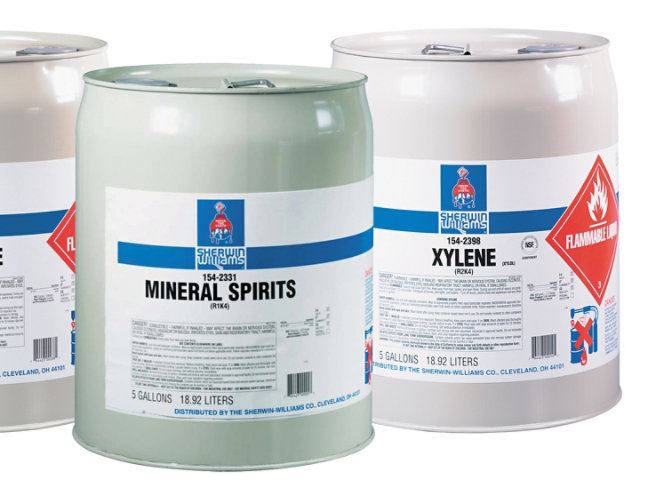 Solvents

Sherwin-Williams offers solvents, paint thinners and removers in various sizes to accommodate your needs.
We're here to ensure your entire project is running smoothly and efficiently.
LEARN MORE
Find out more about our innovative coatings for a variety of industries.
FIND A PRODUCT