Streamlining Tank Inspections with Visual Feedback
Optically activated pigments highlight areas in need of repair
An existing lining needs to be visually inspected. Such inspections can move much faster – and be more thorough – when the existing lining is embedded with optically activated pigments (OAPs), such as linings featuring Sherwin-Williams Opti-Check technology. 
Justin Hair, Business Development Manager - Oil & Gas, and Michael Harrison, Global Product Director - Linings, review tank lining specification fundamentals, as well as two common field inspection scenarios – assessing an existing lining featuring OAP technology and inspecting an unlined tank that requires a new lining.
Read the Full Article from Tank Storage Magazine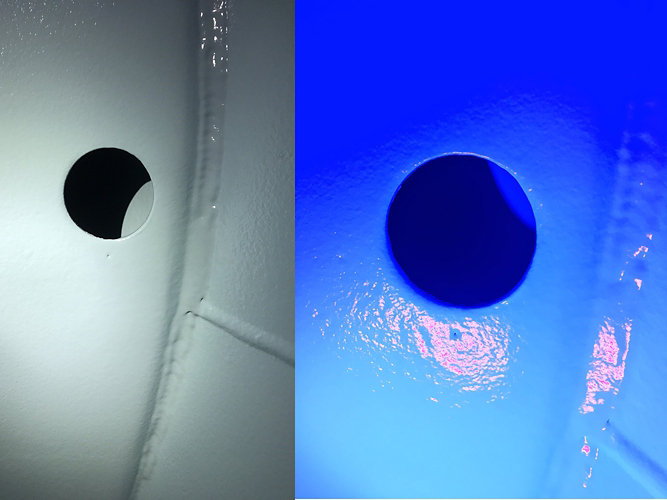 Skip carousel content
Discover More
Industry Expertise and Innovation
See how we help customers find customized solutions for their project and application challenges.
Explore our industry solutions and technology to help protect your assets.
LEARN MORE
Find out more about our innovative coatings for a variety of industries.
FIND A PRODUCT