The Proof Is in the Lining: The Evolution and Innovation Behind Sherwin-Williams UHS Tank Linings
Sherwin-Williams has been an industry leader in the development of ultra-high solids (UHS) linings for protective and marine markets for more than two decades. Starting in the late 1990s, the coating supplier worked with the U.S. Navy to qualify one of the first MIL-Spec UHS tank linings. Leveraging its innovation capabilities, and deep subject matter and industry expertise, Sherwin-Williams continued to develop UHS tank linings, such as Fast-Clad® ER, to meet evolving specifications of the 21st century.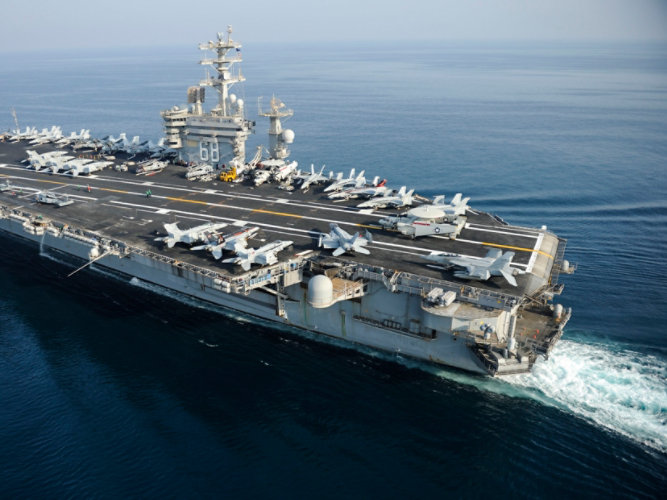 BEFORE UHS LININGS, THERE WERE SOLVENT-BASED POLYAMIDE EPOXIES
Prior to the development of UHS tank linings, solvent-based polyamide epoxies were used to meet military specifications such as MIL-DTL-24441 or the original MIL-PRF-23236. Despite their common use in the 1990s, solvent-based polyamide epoxies were inadequate at providing long-term corrosion protection and holiday-free integrity. Although life expectancy for these linings was estimated to be roughly eight years, coating breakdown was frequently reported within just two years of service. These systems also required several application layers and stripe coats – which led to timeintensive application processes with high associated labor costs.
During the mid-90s, the U.S. Navy pinpointed tank and void corrosion repair as its top maintenance expense – spending a reported $250 million per year1. To analyze the expenditure, the Navy launched an investigative program to uncover the main causes of tank corrosion and concluded the following:
Poor application procedures limited the coating system's life cycle
Solvent-based coatings were unable to provide adequate protection
Coating breakdown at edges (welds, stiffeners) caused premature failure
This program led to the innovative development of ultra-high solids (<150 g/liter) that could meet the following increased performance criteria:
Environmental demands for low volatile organic compounds (VOCs) and toxic components
Extended dry-dock cycles
Life expectancy up to 20 years
To sustain these new requirements, UHS linings needed to provide exceptional protection against coating degradation in the field and high-film build "with edge retention" to effectively prevent premature edge and weld failure.
THE DEVELOPMENT OF UHS LININGS
As one of the first coatings suppliers to formulate a UHS lining, Sherwin-Williams developed Dura-Plate® UHS in 1997. This ultra-high-solids, edge-retentive epoxy lining meets MIL-PRF-23236 standard requirements, and in some cases, exceeds them. Dura-Plate UHS is suitable for bulk storage tanks, ballast tanks, pipe internals and secondary containment – in new construction and maintenance applications. This Grade-C material lining cures above 50°F (10°C) and allows a long recoat window (14+ days), which enables thorough inspection time and touch-ups.
The Dura-Plate UHS lining system includes a UHS primer that uses the same chemistry and is 100-percent topcoat compatible. The primer provides consistent chemical and temperature resistance, and delivers excellent pit-filling in maintenance applications.
Unlike previously applied solvent-based polyamide epoxies, this UHS lining system demonstrates a high level of durability in extreme environments such as oil & gas and water/wastewater facilities noted in Figure 1.
Although the first UHS lining systems were applied to ships in the mid-90s, an update to the MIL-PRF-23236 specification triggered their widespread use. The new MIL-PRF-23236 set stringent coating testing standards designed to prove durability. The specification also outlined key compositional requirements, like VOCs and toxic chemical composition, for a Type VII UHS lining. To comply with the specification, the lining had to meet the following application and test requirements noted in Figure 2 (there is also a requirement for UV fluorescence for Type VII primers to help identify holidays).
FIGURE 1: SOLVENT-FREE EPOXY PERFORMANCE REQUIREMENTS
Requirement
How Dura-Plate UHS Meets Performance Requirement

Long service life

- Chemical resistance
- Edge retention
- Flexibility

Ease of inspection

Opti-Check™ Optically Active 

Pigments (OAP) inspection

Cure time

10 days at 50°F (Grade C)

Application

Formulated for single leg and single coat to increase throughput and reduce waste

Cross-market capability

Meets rigorous demands of oil & gas and water/wastewater markets
FIGURE 2: KEY PERFORMANCE REQUIREMENTS FOR MIL-PRF-23236
| Test Requirement | Details |
| --- | --- |
| Immersion Resistance | Class 5: Immersion test for fuel and seawater ballast exposure |
| Ballast testing | Class 7: Dedicated saltwater ballast cycling testing (choice of cycles) |
| Resistance to fuel | Class 5: Immersion test for fuel, long term at 90°F |
| Effect on jet fuels | Class 5: Generally accepted as one of the most stringent aviation fuel tests, including the effect the lining has on color, corrosion, gum (critical for jet engines) and other contaminants  |
| Cathodic protection | For immersion-grade linings in accordance with standardsection 3.5  |
SHERWIN-WILLIAMS FAST-CLAD® ER
Although Dura-Plate UHS was considered a field success after its release, the team at Sherwin-Williams knew what features were needed for the next generation of UHS tank linings – fast return to service combined with low-temperature cure.
In 2004, utilizing state-of-the-art facilities and technology, Sherwin-Williams launched Fast-Clad ER – a polymer resin system optimized for a fast cure without compromising chemical resistance or flexibility, a key requirement for long lining life. Fast-Clad ER is an edge-retentive, ultra-high solids epoxy amine coating engineered for immersion service in fuel/seawater ballast tanks and petroleum storage tanks that can be applied in a single coat. This UHS lining is suitable for low-temperature applications and cures at 25°F (-3°C).
Fast-Clad ER's formulation is balanced to maintain required application properties over a range of film thicknesses and edge retention (>70%).
Plural application equipment is required to apply Fast-Clad ER due to the product's material characteristics. In lining applications, the use of plural equipment has the following benefits:
No risk of losing equipment due to high reactivity
Reduced waste – only mix what is needed
Health and safety – no manual mixing of individual components required
Faster productivity – continuous application without the need to stop and "mix"
Opti-Check OAP technology is built into the Fast-Clad ER system to optimize application and to reduce the reliance on high voltage spark testing. This technology is especially beneficial in maintenance applications where pitting is common. Sherwin-Williams was the first supplier to use eye safe deep purple inspection light technology. This technology, when used by experienced technical service representatives, enables a 50-75% faster inspection rate with a higher rate (>25%) of defect detection compared to other visual methods.
The superior performance and cure characteristics of Fast-Clad ER have made it a popular protective lining for the following reasons:
Excellent barrier properties
High chemical resistance
Pit-filling capabilities (many tanks in need of maintenance) of both Fast-Clad ER primer and build coat
High flexibility to withstand the stresses of frequent loading and unloading
Enhanced inspection using Opti-Check OAP technology
See Appendix A for further testing information.
FAST-CLAD ER IN THE FIELD
Although it is critical to meet key laboratory test requirements such as those demanded in MIL-PRF-23236, it is equally important for a coating to perform in the field. A case study conducted in 2006 on the USS Carter Hall demonstrated the benefits of single-coat linings over traditional systems, showing a reduction in overall application and inspection time from 216 hours (standard coating) to 35 hours (single-layer rapid-cure lining with fluorescent additive).
In 2019, Sherwin-WIlliam was part of a team that received "The Military Coatings Project Award of Excellence" by SSPC: The Society for Protective Coatings for the USS George Washington super carrier. The award recognizes exceptional coatings work performed on U.S. military ships, structures or facilities. More than 100 tanks designed to hold ballast, chemicals, fuel, water and waste within the ship were coated with Fast Clad ER.
See below collection of photos for more Fast-Clad ER marine application images.
OVER TWENTY YEARS OF PROVEN PERFORMANCE
Superior test data alone does not convey how a lining will perform. An extensive, proven track record with authenticated results is critical and the primary indication of field success. Sherwin-Williams Dura-Plate UHS and Fast-Clad ER have demonstrated consistent performance in protective and marine markets since their respective innovations in 1997 and 2004.
With the development of cutting-edge solvent-free coatings and linings, Sherwin-Williams has been able to provide exceptional corrosion protection, improve inspection processes, reduce downtime and labor costs, and increase asset service life.
Lining not formulated for edge retention before UHS technology
 
Superior edge retention of
Fast-Clad ER
 
Identification of pinholes using Opti-Check OAP Technology in
critical weld areas
 
APPENDIX A: TESTING AND APPROVAL SUMMARY – SHERWIN-WILLIAMS FAST-CLAD ER
TEST METHOD
 CONDITIONS
 RESULT
 COMMENTS

Thick Film Cracking

3 x standard thickness

74 cycles (148 days) as follows:
• 1h: heating from +68°F to +140°F
• 6h: exposure at +140°F
• 1h: cooling from +140°F to +68°F
• 16h: conditioning at +68°F
• 1h: cooling from +68°F to -4°F
• 6 h: exposure at -4 °F

No degradation

No cracking or other degradation observed – shows the superior toughness

NACE RP0394

4-point bend test, in accordance with NACE RP0394, Appendix H, 

Procedure B

Average 4.6%

Demonstrates the high flexibility of Fast-Clad ER and tolerance to 

movement seen in service

Adhesion to Steel - 

ASTM D4541

 

>21 MPa, 3000psi (unexposed)

>10MPa, 1450psi, is accepted as 

the norm for performance linings

Two-Phase Immersion

Half immersion in crude oil and 3% sodium chloride at 122°F for 6 months

Passed with a post-test adhesion average > 13MPa, 1890psi, in the 

water phase

>10MPa, 1450psi, is accepted as 

the norm for performance linings

Aviation Fuel Immersion

As per the method in ASTM D6943 12 months immersion in 

jet fuel at 120°F

No degradation

Demonstrates long-term 

immersion performance

Impact Testing

ISO 6272-1

Average 11.7 joules, 8.63 lbf

High impact tolerance

Cathodic Protection

ASTM G8-96

<10 mm disbonding

Excellent tolerance to exposure 

to cathodic protection systems

Edge Retention

MIL-PRF-23236C

>70%

A minimum of 70% is required, which is exceeded – showing 

excellent edge coverage

Low-Temperature Cure

Various tests – lining cured down to 25°F 

Excellent performance

Basis for Class A Mil approval

MIL-PRF-23236

Type VII, Class 5/18, 7/18, 13/18, and 17/18, Grades A, B, C

a. Type VII
b. Class 5/18 (single coat fuel)
c. 7/18 (single coat ballast)
d. 13/18 (single coat CHT)
e. 17/18 (single coat bilge)
f. Grade A, B, and C

Versatile coating and lining in the marine market

Shell TAMAP

Shell DEP testing FT5 N/M

Approved for diesel storage

 
Skip carousel content
Photo Gallery
Additional Fast-Clad ER Marine Application Images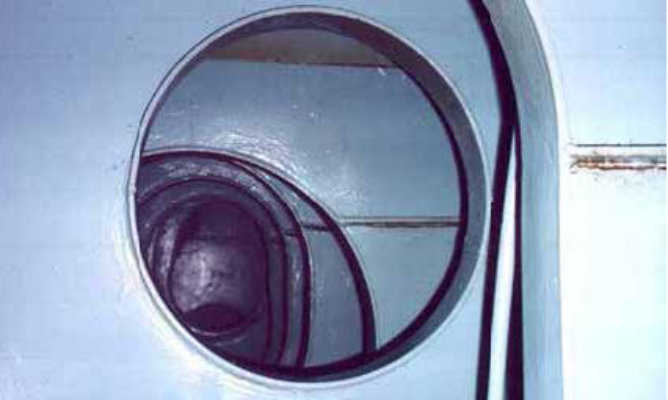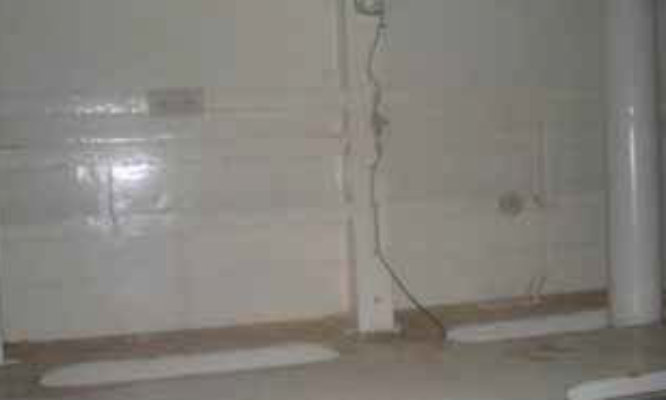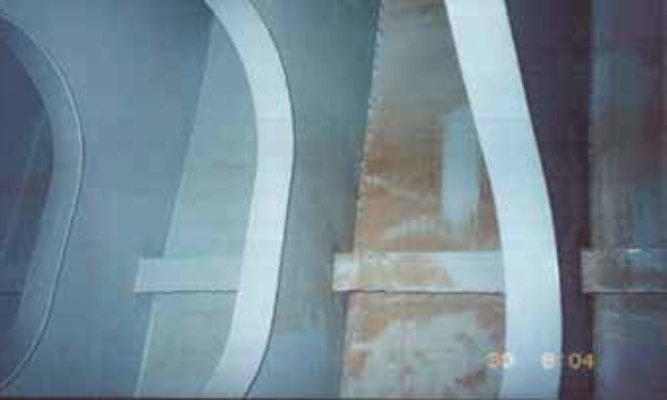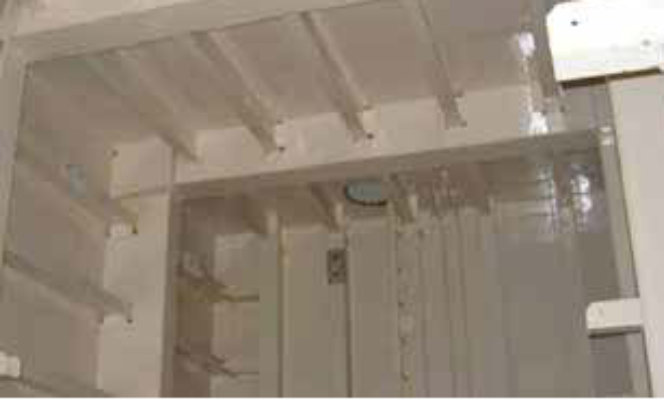 Skip carousel content
Discover More
Industry Expertise and Innovation
See how we help customers find customized solutions for their project and application challenges.
Explore our industry solutions and technology to help protect your assets.
LEARN MORE
Find out more about our innovative coatings for a variety of industries.
FIND A PRODUCT