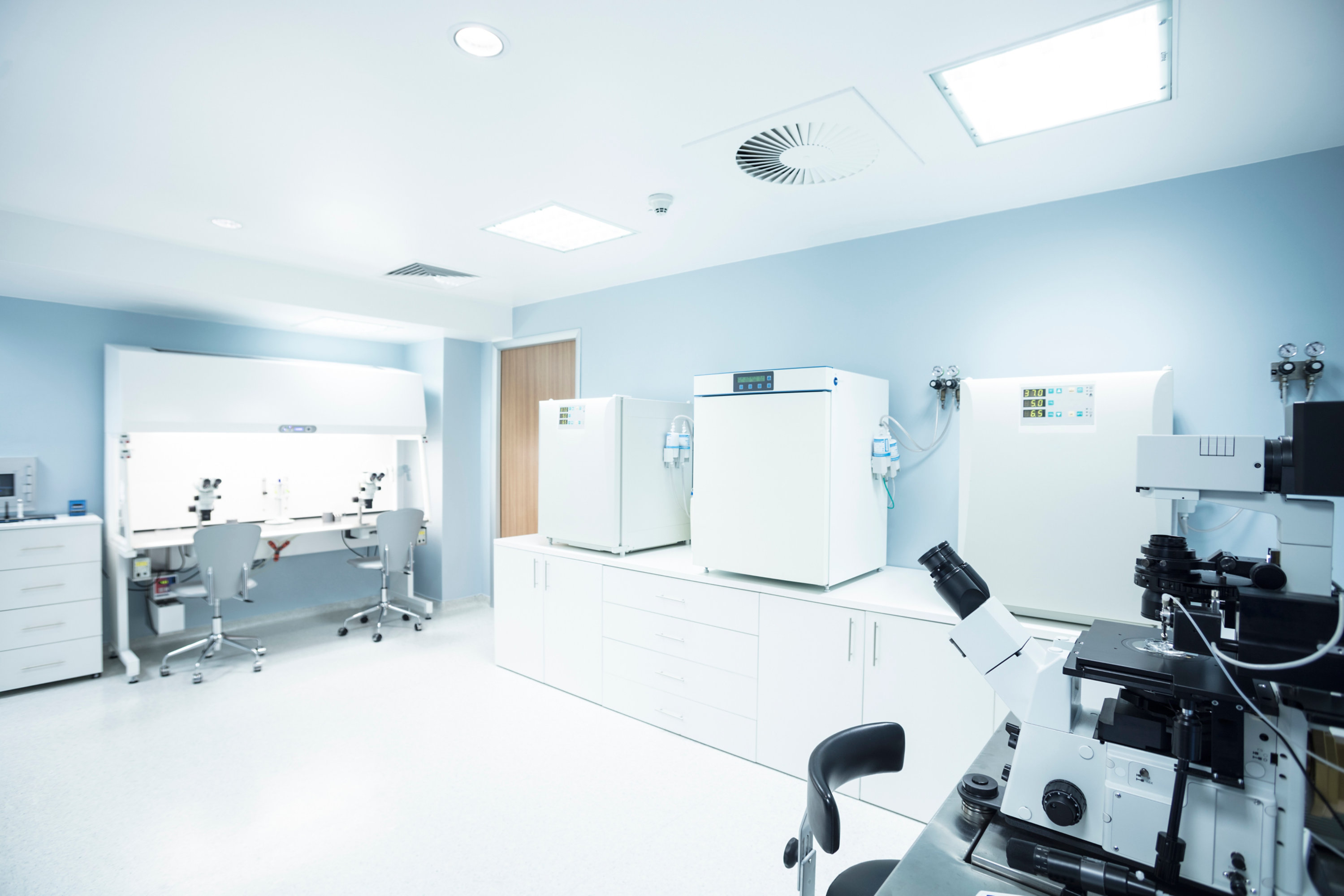 Safety, Compliance and Durability from Floor to Ceiling
Life science and pharmaceutical facilities face unique challenges. We offer innovative solutions.
Created to help our pharmaceutical and life science facility customers minimize downtime and safety events, our full portfolio of products helps you:
Eliminate areas that encourage undesirable microbial growth 
Protect facility surfaces from exposure to harsh sanitizers and other chemicals 
Maintain Current Good Manufacturing Practices (CGMP) as required by the U.S. Food and Drug Administration (FDA) 
Accelerate your return to service, saving both time and money 
To get more information about our life science facility coatings, request a free site evaluation, or to speak with a coatings expert about an upcoming project, simply complete the inquiry form. A Sherwin-Williams coatings professional will evaluate and fulfill your request promptly.
Pharmaceutical Facility Solutions Overview
Learn More or Get a Free Expert Evaluation of Your Facility Coatings
FACILITY SOLUTIONS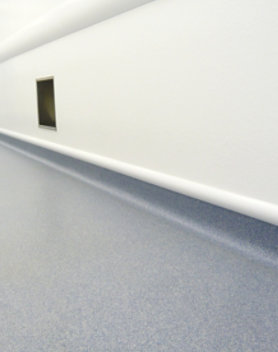 Why Resin Coatings for Pharmaceutical and Life Science?
Designed to Perform
Seamless transitions from floor to wall to ceiling  for optimal facility hygiene and cleanability
Excellent stain and chemical resistance
Durable. heavy-duty wall and flooring options for 24/7 high use spaces
Can withstand exposure to very hot water and steam cleaning, depending on system type
Unlimited aesthetic options to complement virtually any design 
Specification support for industry compliance
 
Discover Cutting-Edge Coating Solutions for Your Life Science or Pharmaceutical Facility
Industry-Leading Selection - Unlimited Design
Get the protective floor, wall and ceiling solutions your facility needs, with the features you require. High performance seamless, non-slip resin floors from Sherwin-Williams help create sterile and cleanable conditions that comply with strict pharmaceutical and life science industry standards. Due to their excellent stain and chemical resistance, our decorative systems can be easily maintained and deliver long-lasting aesthetics. These innovative floor solutions provide high use science and pharmaceutical manufacturing facilities with a wide range of design options that can be customized to include patterns or logos to enhance lobbies and other public areas.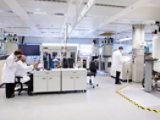 Explore Our Coating Solutions for Life Science Facilities
Choose from our wide range of durable high-performance ceiling, wall and floor coatings for pharmaceutical and life science facilities. These innovative finishes help minimize downtime and maintenance costs, while providing seamless, hygienic surface protection in clean rooms, research laboratories, manufacturing plants, employee welfare areas, and more.