FEATURED ARTICLE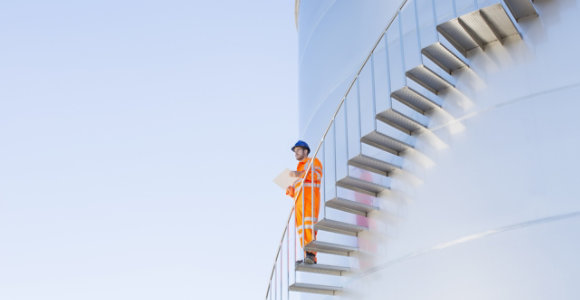 Next Generation Tank Lining Delivers Next-Level Service Lives
Nova-Plate® 360 is raising the standard on tank lining endurance for decades to come.
Based on the same underlying, time-tested formulation as its predecessor coatings, Nova-Plate 360 is a novolac resin that is resistant to high temperatures, high pressure and a wide variety of commodities.
Read Full Article
Oil & Gas expert Justin Hair discusses the problems customers try to solve with tank linings and the oil and gas coating products Sherwin-Williams offers to help solve those problems.

24-hour return to service tank linings were an industry-first innovation by Sherwin-Williams, but what's next? Discover the newest evolution of linings that does not require plural equipment and helps inspect itself.

Directly comparable testing and data reporting for process vessel linings can help stakeholders maximize vessel lives, streamline operations and reduce costs.
FEATURED SOLUTIONS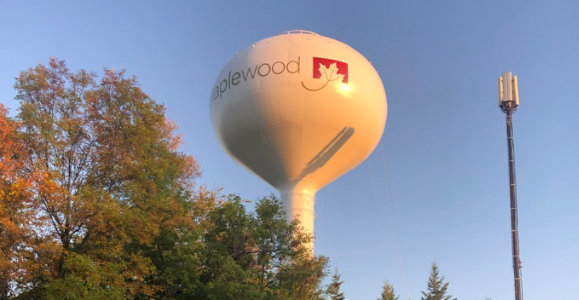 Water Storage Tank Coatings and Lining Solutions
Learn more about the importance of choosing proper potable water tank linings.
Potable water storage tank lining systems are heavily scrutinized and tested before the tank can be placed into service. Lab tests are extremely important, but the final pass/fail test is crucial – the taste test. Our experts dig into the unique tank lining approval process in this JPCL article.
Read Full Article
Changes to NSF/ANSI/CAN 61: Drinking Water System Components will take place on January 1, 2023. Learn how these changes will affect your projects.

A common mistake that contractors make when overcoating tanks is using too many coats. The recommended overcoating solution? Less is more, thin to win. 

Whether for steel or concrete water storage tanks, our durable, ultra-high solids linings offer high film builds and superior edge retention - often in one coat.
Skip carousel content
Discover More
Industry Expertise and Innovation
Find latest news, industry thought leadership and product information.
Video
September 23, 2021
Resuflor™ Deco Flake Ensures Hygiene and Durability at PQ Pharmacy
Easily-cleanable, chemical-resistant floors and walls are imperative to stand up to constant sterilization at PQ Pharmacy in Brooksville, Florida. Sherwin-Williams High Performance Flooring was happy to supply its durable, seamless Resuflor™ Deco Flake flooring system to ensure a totally hygienic facility.
WATCH NOW
Close video modal
Video modal - Resuflor™ Deco Flake Ensures Hygiene and Durability at PQ Pharmacy
Sherwin-Williams Protective & Marine delivers world-class industry subject matter expertise, unparalleled technical and specification service, and unmatched regional commercial team support to our customers around the globe. Our broad portfolio of high-performance coatings and systems that excel at combating corrosion helps customers achieve smarter, time-tested asset protection. We serve a wide array of markets across our rapidly growing international distribution footprint, including Bridge & Highway, Fire Protection, Flooring, Food & Beverage, Marine, Oil & Gas, Power, Rail, Steel Fabrication, and Water & Wastewater.