Marine
Protective Coatings From Bow to Stern – With Unprecedented Service and Support
No matter the challenge, Sherwin-Williams Protective & Marine delivers a complete line of high-performance coatings that combat corrosion, protect commodities, enhance personnel safety and improve the aesthetics of your valued marine assets.
Our corrosion-resistant, new-build and maintenance coatings for sea-going commercial vessels and inland barges deliver ease of application and colour matching. For the luxury market, we help owners beautify, protect and maintain vessels from sailboats to large yachts.  
We know you count on the quick return to service, improved longevity of aesthetics and our comprehensive support to all facets of the marine industry – from tugs and barges to aircraft carriers and pleasure craft.
Take advantage of our expertise – and let's talk about how to ensure the durability and safety of your assets from stem to stern.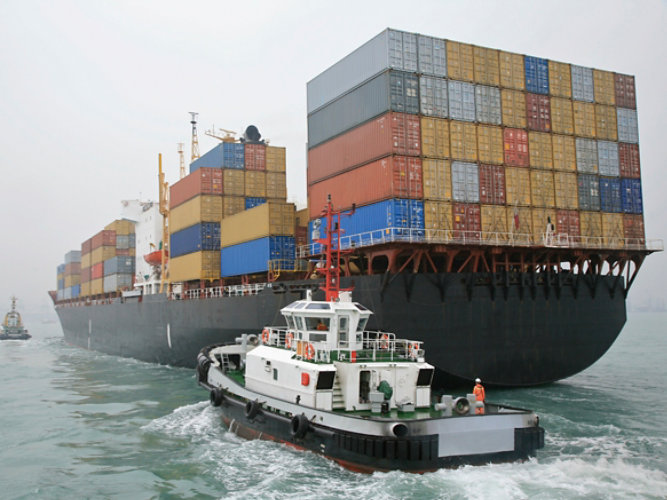 Solutions for Your Industry
Commercial Vessels

The comprehensive range of Sherwin-Williams high-performance coatings for deep-sea vessels includes formulations that deliver long-term asset protection for new builds and refurbishments, as well as maintenance coatings that enable the rapid completion of time-sensitive repairs.

Coastal and Inland Vessels

When maintaining an inland vessel, it's crucial to return the vessel to service as quickly as possible. We offer a comprehensive range of marine coatings, including urethane and polysiloxane topcoats to enhance vessel aesthetics, and cargo tank coatings to guarantee safety of commodities carried.

Government/Military

We have developed a wide range of coating solutions approved to the strictest specifications of naval service. Via our rapidly growing distribution network, we're able to provide just-in-time deliveries to shipyards and vessels, helping to protect assets in every corner of the globe.
We're here to ensure your entire project is running smoothly and efficiently.
LEARN MORE
Find out more about our innovative coatings for a variety of industries.
FIND A PRODUCT